Spirit Airlines Rejects More Lucrative JetBlue Offer Over Regulatory Concerns
by Daniel McCarthy /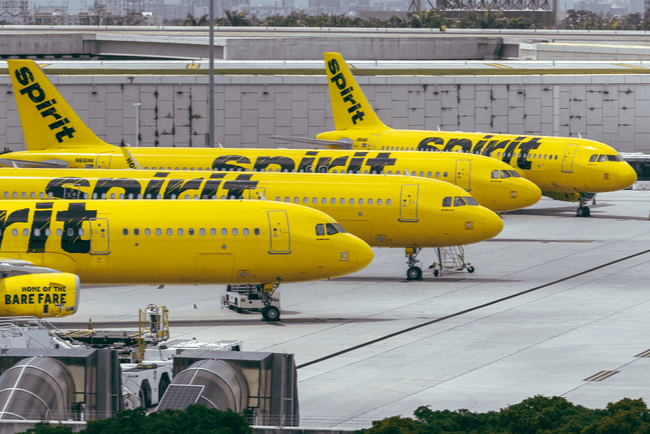 Spirit Airlines on Monday announced that it was rejecting the deal with JetBlue Airways because it does not believe that U.S. regulators will allow the deal to go through.
Spirit will now look to complete its previous-agreed-to deal with Frontier, a deal that, while worth significantly less than the offer from JetBlue, it believes has a better chance at clearing regulatory hurdles.
"We believe a combination of JetBlue and Spirit has a low probability of receiving antitrust clearance so long as JetBlue's Northeast Alliance with American Airlines remains in existence," Spirit said in a statement on Monday.
"Given the substantial completion risk, we believe JetBlue's economic offer is illusory, and Spirit's board has not found it necessary to consider it."
JetBlue had made an "unsolicited offer" of $33 per share all in cash, weeks after the original offer from Frontier's parent company Frontier Group Holdings. JetBlue's offer was reportedly, in total, around $3.6 billion to acquire Spirit, more than the $2.9 billion cash-and-stock merger deal that was on the table with Frontier.
While Spirit had already announced that it had agreed to the Frontier "merger," the JetBlue offer gave the company second thoughts and Spirit then announced it was set to engage JetBlue in discussions.
Monday's news ends those discussions and now sets Spirit, and Frontier, on their own mission to get regulatory approval, a task that could be difficult even though Spirit believes it more likely than if it had agreed to the JetBlue deal.
Some lawmakers in the U.S. have already expressed concerns, and others have zeroed in on competition in the airline space, including a federal suit from the Justice Department from last year that targeted an alliance between American and JetBlue.