Travel Advisors Expect More Business Interruptions After Ukraine News
by Daniel McCarthy /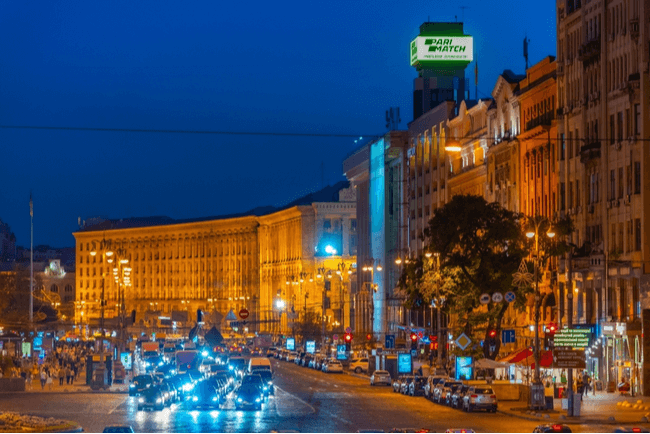 This week, the world braced as Russia's invasion of Ukraine made headlines everywhere in the world, picking up from COVID-19 as the biggest risk to the world's return to normalcy.
Travel advisors talking to TMR this week said they have accepted that it's inevitable that travel plans will be impacted by the crisis—
suppliers, including Viking Cruises, Globus, and others
have already responded by canceling itineraries in the area, and news of war in Eastern Europe could also increase fear amongst clients who finally felt safe traveling post-COVID.
The task now is to reassure clients while also being ready to make changes and rely on supplier partners.
"I think we just have to really rely on our partners worldwide. I think we all know that things will have to change and we'll roll with the punches," Angela Pierson,
a guest on TMR's MasterAdvisor episode 47
and owner of Wallace Pierson Travel in Amelia Island said.
"Basically, it's just letting our clients know that we are already in conversations with all of the top executives and keeping a very watchful eye on things and changes will be made in their best interest."
Deborah Director, a travel advisor with SmartFlyer who also joined TMR as a guest for MasterAdvisor 47, added that, in a way, the pandemic provided a trial by fire for so many advisors in crisis management, and a period that they can learn from.
"I feel if nothing else, COVID was a really good exercise in learning that many situations are evolving and it's our job as advisors to be monitoring and also in communication with our partners in countries wherever people may be traveling to," she said. "The job of a liaison is to communicate information to make sure that everybody stays calm and confident."
"We have these situations and the best that we can do is take from it and learn from it versus just being tortured by it," Director added. "So it's helpful to just learn and say 'okay well in this situation this is how we this is what worked well.'"
Other advisors who joined TMR on Thursday also reflected a level of uncertainty, and an acceptance of changes to come.
"I feel really sad about what's happening in Eastern Europe. I'm concerned for the folks that live there. But I have clients traveling to Rome and Amsterdam this summer. Have to keep a watchful eye on the situation," Priscilla Holmes, the owner of Cilla Travel in South Carolina said.
Amy Cohen, owner of Cohen Travel, said that she has clients on a Baltic cruise to St. Petersburg in June and that there is concern over cancellations from clients, but the best strategy is to "take it a day at a time."
"We are concerned about their departure in June but have to take it a day at a time. This trip was canceled in 2020 due to covid, and 2 years later we're dealing with this world crisis," she said. "it is extremely concerning, for the people living in Europe, for travel and for us and our industry just when we're beginning to work and plan with clients again."
Michelle Pate, from California's Surf City Cruise and Travel, told attendees "I'm sad that on the heels of the pandemic finally letting up a bit we are now having quite serious concerns again with people going to Europe at this time because of this geopolitical situation in Eastern Europe."
"And just because it's in Eastern Europe now doesn't mean it will stay put there without sliding into central and/or western Europe. So many aspects of tourism in Europe, from FIT to guided vacations to river cruising and beyond, are bound to be impacted by this new situation," she added.