How Personal Can an Online Agency Be? Aussie's Luxury Escapes Counts the Ways
by Maria Lisella /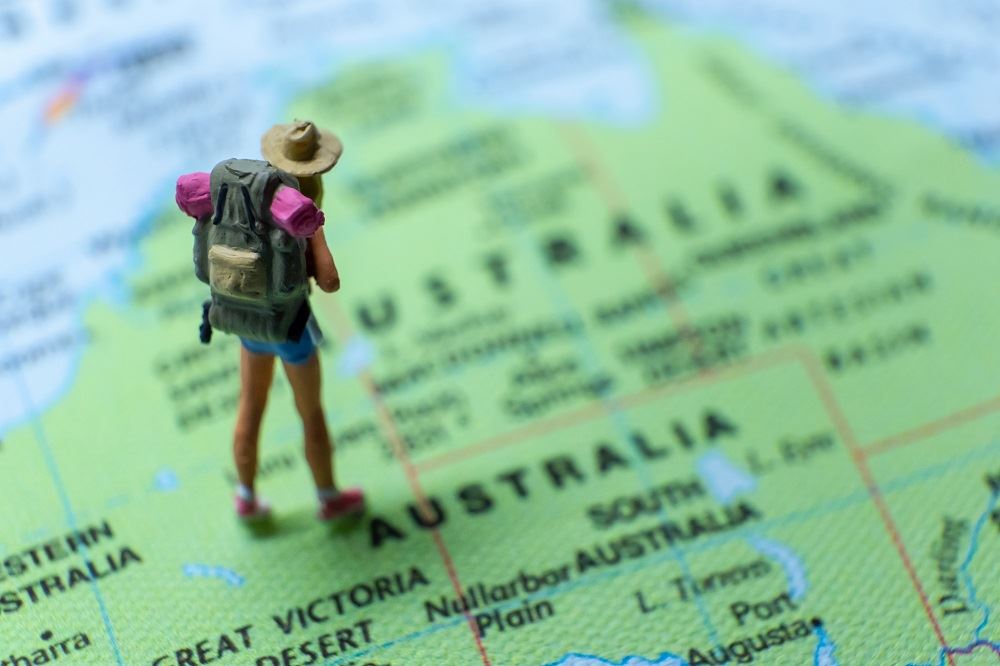 Luxury Escapes' (LE) travel advisors believe everyone deserves a great vacation.
Known as a tech success story Down Under, LE is one of the largest eCommerce, Australia-based businesses with operations across the globe, and has now opened up shop in the U.S.
This online travel agency may be changing the way travelers research, book and pay for travel by tapping into one of the oldest human needs: A sense of belonging.
Besides partnering with some of the world's best-loved and best-known travel brands, LE engages a members-only base of more than two million clients, with more than half a million buying a Luxury Escapes product each year.
The brains behind this strategy is LE's Brice Gosnell, head of the Americas. While he has been in the travel industry for 20 years — partnering with Lonely Planet, TripAdvisor, and United Airlines, to name a few — he has also headed brand awareness campaigns for global media brands like MTV, Warner Brothers, BBC, and The New York Times.
LE kicked off its brand activation event with up a pop-up store in Australia in 2013. Expecting to keep it opened for two weeks, Gosnell was taken by surprise. "We ended up staying opened for six months because clients wanted to talk to someone."
Having discovered this, the company gathered insight and data on who their client base would be and quickly developed packages directly with suppliers to create a perfect product match. At the same time, LE's execs knew they wanted to be an eCommerce business, so LE invested significantly in digital techniques to establish its core identity as an online agency.
"Based on trends and previous buying patterns, we have curated LE packages to suit this profile, so what we are offering is what they already requested," thereby taking some of the guesswork out of building a product line. That product line will soon expand to include flights and cruises, during the first quarter of 2020.
Membership base creates brand loyalty
Gosnell says the membership-based aspect creates brand loyalty: "We know that 50% of our buyers are repeat purchasers and that trend keeps growing."
To build on this sentiment, he says LE will soon roll out more "… loyalty options for repeat users in the future."
"What we've found with our Platinum Members (those who have purchased four-plus trips a year) is that they are incredibly brand loyal and act as brand ambassadors for us. We bring groups of them together a few times a year for hosted dinners and trip giveaways to give them the opportunity to meet each other and share their experiences."
Essentially, Gosnell says, "it's about building a community of like-minded travelers, and it's often like a family reunion, despite the fact that most people had never met each other!"
Membership is free (clients only need to create an email account to receive daily deals) and the benefits allow access to view live pricing and options.
About 70% of the sales are done online, and since the company has a global presence, clients have access to trained agents 24/7 to alter or further customize their vacations.
We have a call center staffed with trained agents, which 30% of our customers leverage to build their travel package — and that line is open 24/7 across all markets. The other 70% of our customers book directly online.
A test with brick-and-mortar
Can a brick-and-mortar agency adopt this approach to buttress in-person sales? Says Gosnell, "You'd have to invest in digital marketing, have the resources to follow up on social media leads, for starters."
If someone started an online pop-up store, for instance, they'd have to spend significantly to just come up in Google search alone, he adds.
Traditional agents do not tend to have the staff to work on this, so their best bet might be to work with a third party, an experimental arrangement Luxury Escapes is now trying with an unnamed agency on a single component: Ground transportation in Asia. That agency will have access to Luxury Escapes' products and will be paid a commission with each booking.
Curating experiences
LE's employs more than 20 travel experts who roam the world perfecting and negotiating packages exclusively for Luxury Escapes members.
"Travel curators are the partnership managers who build relationships with hotels and leverage their own travel expertise and other LE staff (such as myself) for consumer insight, strategic focus, and destination trending to identify which properties to visit and what we might be able to offer as inclusions," he says.
Similarly, LE's Head of Tours team builds LE-specific tours by working directly with tour operators. "If we feel an existing tour will work for our clients, we will sell it as is, but with additional inclusions and a best-price guarantee," says Gosnell.
Current vacation packages include skiing in the Swiss Alps; cycling through the sugar cane fields of Myanmar; and snorkeling where the rainforest meets the Great Barrier Reef in Australia.
Awarded and growing
Gosnell recalls, "We launched in 2013 and we were awarded the fastest-growing startup under five years by the Australian Financial Review for putting the customer first in everything we do, giving them a VIP experience with every trip."
Since then, the company's growth has led to a headquarter office in the Americas based in San Francisco, California. In 2018, LE's parent company, Lux Group, acquired travel businesses, Bon Voyage and Scoopon Travel, a move that fueled its $300 million annual revenue. LE was named first in the Australian Financial Review's 2017 Fast Starters List.
Since LE has established its U.S. presence, it has doubled its membership and is reporting higher sales than previous years.