Grow Your Travel Business with a Facebook Business Page: Tips and Tricks
by Daniel McCarthy /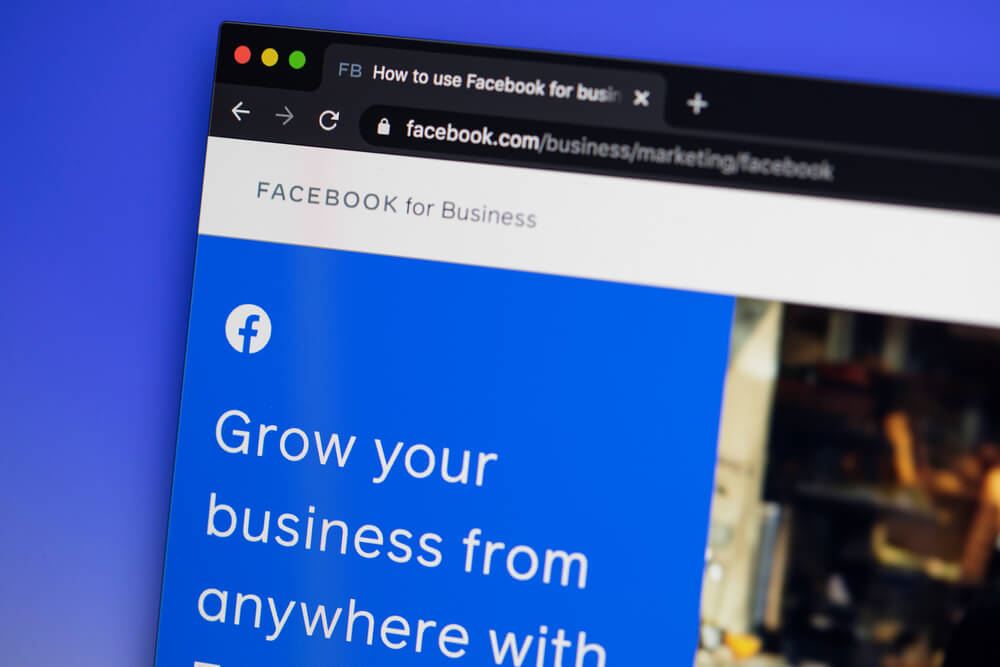 If you're a travel agent looking to grow your business, then creating and maintaining a Facebook Business Page could be the easiest, fastest, and most beginner-friendly way to do so. Despite this, many travel agents may not even know that this opportunity exists.
During this month's Travel Market Place West conference at the JW Parq Marriott in Vancouver, Melissa Mackey from Travel Chicks walked attendees through some quick tips for creating a Facebook Business page.
Mackey called creating, and updating, a Facebook Business Page "the easiest, fastest, and most beginner-friendly way to grow your business," even if most didn't even know it existed.
"You're missing out on a lot of opportunities if you don't have a Facebook Business Page," she said.
You may have good engagement on your personal Facebook profile, and that's where all of your client connections may also be. So, you may be asking yourself if you even need a Business profile when it feels like you'd simply be repeating but you will miss out on a serious business boost if you don't take full advantage of the Facebook Business tools.
For one, you won't have a public presence in your local community if you don't have a Facebook Business page—you could be missing out on some easy traction from those in your neighborhood who are searching Facebook for a travel agency.
For two, you'll be missing the ability to improve your Search Engine Optimization (SEO) and run ads.
"There's massive data on Facebook and a massive opportunity for you to really capitalize," Mackey said.
1. Getting Started
As long as you have a Facebook profile, creating a Facebook Business Page is fairly easy. You'll need to select a category for your page, which can give you some unique features for your business, and then add details about your agency or company. Those details include address, area, service, hours, website, etc.
Then, add a profile and cover photos (more on this later) and invite friends to connect with your page.
2. Optimizing Photos
While you're getting started, note how powerful photos can be for your page. It's not just style choices.
All photos, style choices aside, serve the main purpose of generating leads for your agency. There are a few things that are important to remember.
The first is to make sure your cover photo is optimized for Facebook, both desktop and mobile. Your logo, or name of your agency, should be clear in both views. Think of the cover photo as a billboard.
"The cover photo is critical in presenting your lead magnet," Mackey said.
Photos are also a great spot to place a link to your agency's website—the description for both your cover photo and your profile photo is something that a lot of business owners don't necessarily utilize, but one that they should be using.
3. Writing a Call to Action
When people start finding your agency on Facebook (more on that later), it's important to have a call of action in your descriptions in order to take advantage of that traffic. While you may not want to be specific when you're interacting with other Facebook users outside of your Business Page (again, more on that later), you will on your page.
"What do you really want people to do? Ideally, you want them to call you or send you an email – whoever it is who you serve think about, what is that call to action."
There are a lot of ways to go about this, but Mackey recommended being clear, concise, and benefit-orientated. You can also add an emoji for some personal touch.
4. Offering a 'Gift'
A better term for "gift" is a lead magnet—something that compels consumers to engage with you. Offering them something that is free, is easy for you to put together, is an efficient way to accomplish this.
One way to do it is to offer a packing list for travelers, something advisors have experience with and something that can be put together easily on Canva. Another way is by offering them access to your e-newsletter, a graphic, ebook, toolkit, etc.—the goal is to get them to give you their email list, so you'll be able to effectively use the leads you are generating.
5. Engaging
Engaging can mean a lot of different things to different people, but Mackey kept it simple—while most of Facebook is a "wasteland," the key to success is simply finding where your customers hang out every day.
"Engage on social media in some of the better travel communities," including pages like Tourism Ireland, Mackey said. Start commenting, offering some tips or anecdotes. Don't say you are a travel advisor, just act like a human.
You want to stay out among the comments—don't sell anything, but make it known that you are an expert in that destination. Own your authority and interested consumers will want to know more from and about you.
"Eventually someone is going to click on your profile and say 'who is this person?'" Mackey said.