Intrepid Travel Puts Actions Behind Words for Women's Equality Day
by David Cogswell /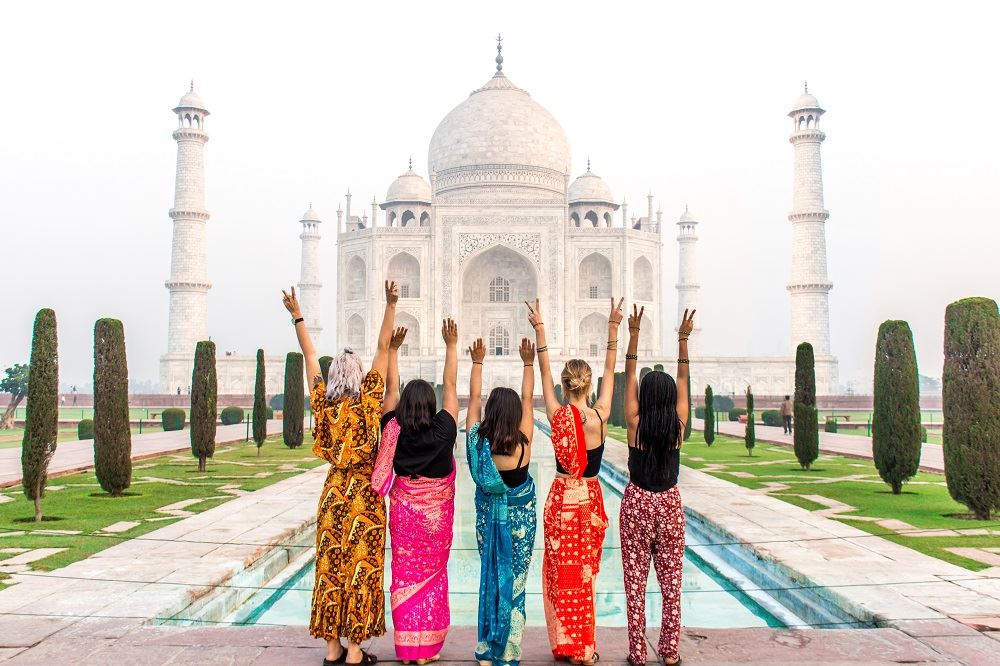 "Be the change you want to see in the world" is a quote often attributed to Mahatma Gandhi, and though he probably never said it, the quote has taken on a viral life of its own. It could also be a motto for Intrepid Travel to describe how the company is commemorating Women's Equality Day on Aug. 26.
The Melbourne, Australia-based adventure travel company takes women's equality seriously, and expresses its commitment not just in words, but in actions. Rather than just crowing about the need to change the world, Intrepid has been taking focused action to effect real change within the sphere of its own operations.
The company recently released a list of concrete actions it has taken over the last year, since the last Women's Equality Day to further the cause of women's equality.
According to the statement, Intrepid Travel "has made gender equality a core part of the business." The company has put its actions behind the cause and can report at least five ways that it has actually made a difference in the last year.
1. Tour leaders are the face of a tour operator, the people who actually meet the public and operate the service. For a tour operator, the tour leaders are where the rubber meets the road. Two years ago, Intrepid set a goal to double its number of female tour leaders by the year 2020. Now six months ahead of time, it has met its goal and doubled its number of female tour leaders from 153 to 314.

2. In 2018, the company launched a new series of Women's Expeditions, which turned out to be one of the company's most successful launches ever. In 2019, Intrepid added four new itineraries, all in countries known to be lagging behind in the historical movement toward women's rights. The advancement of tourism services operated by women in these countries helps to provide opportunities for empowerment of women there.

3. Intrepid's General Manager Zina Bencheikh joined the struggle in Morocco last year to push the government to allow women to be licensed as tour guides for the first time. With the successful drive to open that avenue of employment to women, Intrepid has followed with the hiring of 12 women as tour guides for its Morocco: Women's Expedition.
4. Intrepid added two women to its board of directors, which changed the mix from a 50/50 gender balance to 60/40 in favor of women.
5. The 60/40 ration of women to men on its board reflects the gender balance of the entire company. Intrepid's staff worldwide is 60 percent women. Intrepid extends its practices of empowering women in the destinations where it operates, providing employment for local women in countries where opportunities for employment for women are rare and most have no other option than to be housewives. Intrepid has provided opportunities for women in Vietnam, Myanmar, and Turkey through projects such as home-cooking experiences the company provides for its clients on tour in those countries.
With a history of more than 30 years in business, Intrepid offers more than 2,700 trips in 120 countries on seven continents under four tour operator brands: Intrepid Travel, Peregrine Adventures, Urban Adventures, and Adventure Tours Australia. The company also has partial ownership of 21 destination management companies around the world.
Part of the company's appeal to its adventure travel client base is its embrace of sustainable tourism practices, through which it remains consistent in its efforts to make sure its footprint in the destinations in which it operates makes a positive impact on the lives of people living there. Its efforts to promote women's equality are an extension of that mission.