NCL Holdings' Frank Del Rio to Retire, Replacement Announced
by Dori Saltzman /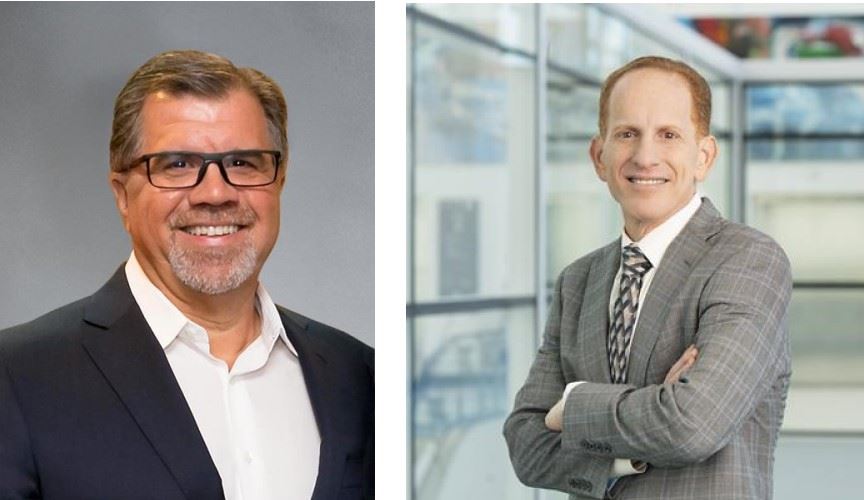 After more than 30 years in the cruise industry, Frank J. Del Rio will retire at the end of June 2023. Harry J. Sommer, the current president and CEO of Norwegian Cruise Line, will take Del Rio's place. The transition will begin April 1 when Sommer will become president and CEO-Elect in a transitional role, where he will oversee all three of the cruise company's brands and tri-branded departments, reporting to Del Rio. Taking Sommer's place as head of NCL will be David J. Herrera, NCL's current chief consumer sales and marketing officer.
When he retires, Del Rio will also be stepping down from his spot on the cruise company's Board of Directors. He will, however, continue to serve the Board in a consultant capacity as a Senior Advisor through 2025. Sommer will take Del Rio's position on the board.
Del Rio has led Norwegian Cruise Line Holdings Ltd. since 2015. Prior to that he led Prestige Cruise International, Inc., and its predecessor, which operated Oceanian Cruises and Regent Seven Seas Cruises, from 2002 until its acquisition by Norwegian. Del Rio founded Oceania Cruises in 2002.
Under his leadership at NCL Holdings Ltd., the company added eight new ships and introduced NCL's second private island destination, Harvest Caye.
"On behalf of the Board and the entire organization, I thank Frank for his invaluable contributions to this Company and the cruise industry throughout the last 30 years," said Russell W. Galbut, chairman of the Board of Directors of Norwegian Cruises Line Holdings, Ltd. "He had delivered superior financial results, expanded our fleet with luxurious and innovative ships, strengthened our global footprint and deliverd unparalleled experiences for our guests. His passion and dedication will have a lasting impact on both our business and the industry at large."
"Leading Norwegian Cruise Line Holdings has been one of the most rewarding experiences of my professional career," said Frank Del Rio. "My heartfelt gratitude goes out to our 39,000 team members around the globe whose innovation, tenacity and collaboration have strengthened this Company and built the industry's most passionate and loyal base of cruisers. With the Company solidly positioned for 2023 and beyond, I am confident that now is the right time to pass the baton to Harry."
NCL Holdings' New Chapter
Sommer has more than 30 years of cruise industry experience across sales, marketing, revenue, management, passenger services, itinerary development and international business development and operations. During his tenure in the industry, Sommer has held a variety of executive roles at Norwegian Cruise Line Holdings Ltd., Prestige Cruise Holdings, Renaissance Cruises and Viking River Cruises.
In addition to his role as president and CEO of NCL, Sommer recently expanded his responsibilities to include oversight for all of the company's other revenue-generating functional areas, including Oceania Cruises, Regent Seven Seas Cruises and the tri-branded Onboard Revenue department.
"The Board is thrilled to appoint Harry to succeed Frank as the Company's next CEO, -- the culmination of a thoughtful succession planning process. A highly experienced leader and operator, Harry has worked alongside Frank for many years and helped drive the success of our largest, award-winning brand during a critical time. He successfully relaunched the NCL fleet following a more than 500-day pause, delivered the game-changing Norwegian Prima, the first of six ships in the brand's new class, and let the team to a record-breaking booking year in 2022."
"I am incredibly humbled to succeed Frank as this iconic Company's next president and CEO, and I'm grateful to have the unwavering support of him and the Board to lead the Company as we embark on the next chapter for our storied brands," Sommer said. "I'm particularly happy that David will be leading Norwegian Cruise Line as he has been a key contributor to NCL's success in recent years. With his strong financial, sales, marketing and business development background, David will be further empowered to guide the NCL brand on an accelerated path forward."
David Herrera currently serves as chief consumer sales and marketing officer for NCL, responsible for driving demand and global market share across NCL's key global source markets. In his role, he oversees the organization's consumer advertising and promotional strategy, as well as direct outbound and online sales channels.