Airlines Issue Waivers Ahead of Hurricane Florence's Arrival
by Daniel McCarthy /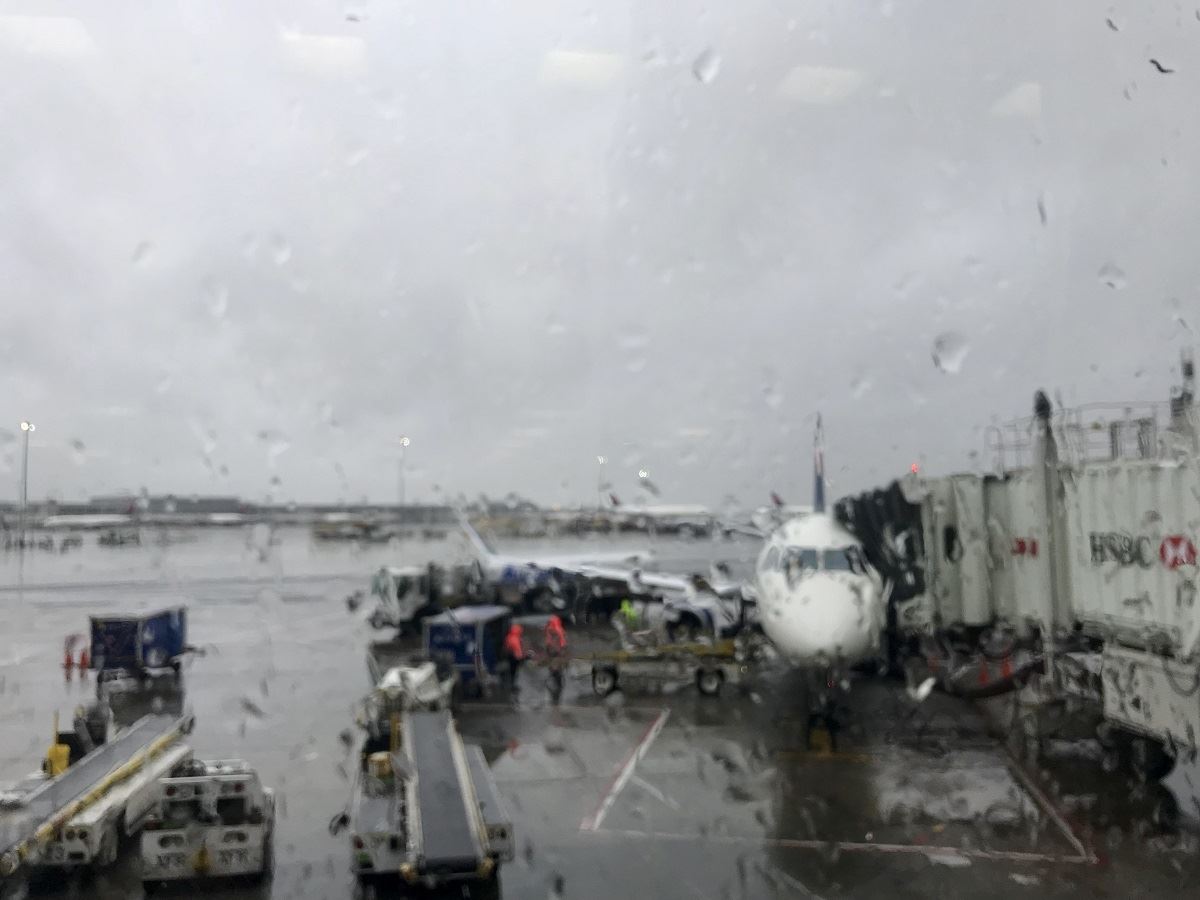 With Hurricane Florence expected to make landfall along the coast of the Carolinas within the next 24 hours, the travel community is bracing for impact.
The storm is expected to cause havoc in North Carolina, South Carolina, and parts of Georgia and Virginia, bringing winds of up to 130 miles of hour to the area and flooding of up to 35 inches when it hits on Thursday and Friday.
"While some weakening is expected on Thursday, Florence is forecast to be an extremely dangerous, major hurricane as it approaches the U.S. coast," the National Hurricane Center said in a statement ahead of the storm's arrival.
Cruise lines announced reroutes of some of their ships earlier in the week, while airlines have issued the following waivers for travelers ahead of the storm.
American Airlines
American passengers traveling through airports in Georgia, South Carolina, North Carolina, and Virginia, can rebook if the ticket was purchased before Sept. 10 and if they are scheduled to travel on or before Sept. 16. The change fee will be waived if rebooked in the same cabin.
American is also allowing change in origin or destination cities to those impacted airports plus Baltimore, Maryland (BWI); Washington Reagan, Washington, D.C. (DCA); Washington Dulles, Washington, D.C. (IAD).
Delta Air Lines
Delta's expanded waiver now includes most major airports in the Carolinas and Virginia including Charleston, Charlotte, Greensboro, Raleigh-Durham, Richmond, and Roanoke. Travelers booked on a Delta ticket through those cities on flights scheduled from Sept. 11 to 16 can rebook for another Delta flight before Sept. 20 free of charge, though, Delta said, differences in fares will apply.
JetBlue
Anyone traveling on a JetBlue flight between Sept. 11 and Sept. 16 to impacted cities that include Baltimore, Charleston, Charlotte, Richmond, Savannah, and more, can rebook flights for travel through Sept. 20. Tickets would have to have been booked before Sept. 10 for the waiver to apply.
Southwest Airlines
Southwest is offering no cost to rebooked flights for airports in South Carolina, North Carolina, and Virginia, even if there is a difference in fare.
United Airlines
Passengers booked on a United Airlines flight scheduled for before Sept. 16 in impacted cities, which include airports in Columbia, Charlotte, Asheville, Norfolk, Richmond, Savannah, and more, can rebook free of charge to a new United flight departing before Sept. 20.
United is allow rescheduling for flights after Sept. 20 with the change fee waived, though it will apply differences in fare.