Carnival Cruise Line Launches 'Loyalty Rocks: Learn and Earn' Training Program
by Daniel McCarthy /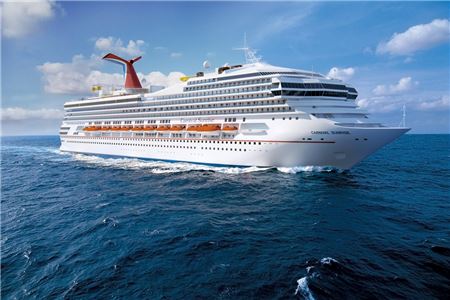 Carnival Cruise Line is launching a new travel advisor training program inside of its Loyalty Rocks program, called Learn and Earn, that it says will reward travel advisors for investing in themselves.
"We understand the importance of quality training in helping our advisors to be successful in selling Carnival, so we set out to design a new training program that is focused, quick and relevant," said Adolfo Perez, Carnival's senior vice president of sales and trade marketing.
The program replaces Carnival Passport. It is video-based and mobile-friendly, and it is broken into three tiers (gold, platinum, and diamond).
Advisors can complete the program without the four-booking requirement while earning rewards and perks for themselves, including 100 Loyalty Rocks rewards points for completing all courses, a certificate signed by Perez, and a Carnival Diamond logo for use on marketing materials.
"When building out Learn and Earn, we spoke with travel advisors and took their advice to heart, and we're excited for agents to see the enhancements and perks to this program that we believe will deliver significant value," Perez said.
Carnival is also giving advisors who complete the course a monthly chance to win a seven-day Caribbean sailing. The Carnival sales team will pick the top five entries from advisors who submit a brief summary of their experience, and those five will get to sail on the departure date of their choice in a balcony stateroom.
For those advisors who were close to completing Carnival Passport, Carnival will give them credit for prior training, including placing them higher in the Learn and Earn levels. Carnival is also giving those in the final level of Carnival Passport a complimentary cruise opportunity to thank them.