Carnival Cruise Line to Update Entire Fleet with Mardi Gras Hull Look
by Daniel McCarthy /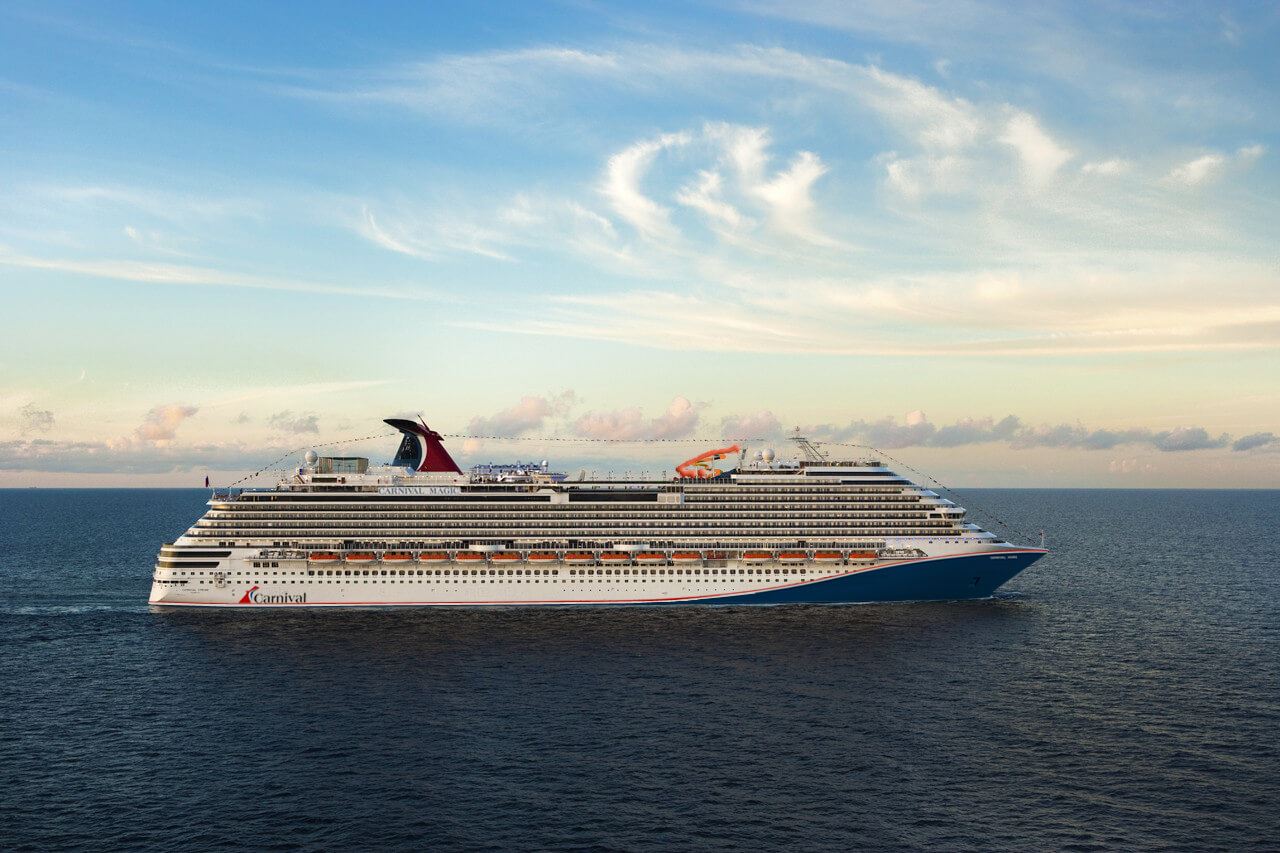 Carnival Cruise Line on Wednesday announced that Mardi Gras' red, white, and blue hull design will soon be a feature on all of its ships.
Carnival is expanding the livery adorning Mardi Gras, the cruise line's newest ship, first with Carnival Magic during its dry dock on May 24. Magic will be followed by Carnival Glory during its dry dock in June and then the rest of the fleet will follow.
"When we first saw the hull design for Mardi Gras, we knew it was something special and, particularly as we get ready to celebrate our 50th birthday, we're delighted to incorporate this stunning livery as a signature exterior design element across our fleet," said Christine Duffy, president of Carnival Cruise Line.
"As we look to resume sailing in the U.S., we're coming back with a signature new look as well!" she added.
As Carnival is still awaiting news on its restart, it is also still waiting to showcase Mardi Gras, a ship that was set to be the highlight new build of 2021 for the line. Mardi Gras was originally it was set to debut in April, a date that has since been moved to at least July.
The ship pays homage to the brand's original and beloved "Fun Ship" from 1972, with a bright red-white-and-blue color scheme on its hull, but with features that are much more present than past, including the first roller coaster at sea, a cruise-ship version of Family Feud, the Ultimate Playground, and a brand-new restaurant from Emeril Lagasse.
Aside from those highlights, Carnival is debuting some new concepts on Mardi Gras that it expects to make waves in the industry.
One is the Loft 19 area for Carnival Excel suite guests. The "resort-style enclave on the very top of the ship includes a full bar, pool, and cabanas," Carnival's Duffy said when the line announced the plans in 2019. The area will be in addition to Serenity, which is Carnival's ship-within-a-ship concert on its Vista-class ships.
While Loft 19 will offer a private retreat for suite guests, it will also be open for reservations to all guests onboard.