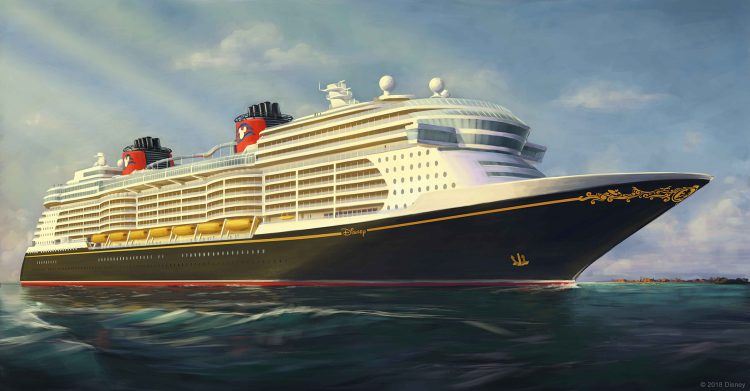 The public got a first look, and just a little more detail, at Disney Cruise Line's three upcoming ships, this week during its annual shareholders meeting, when the company released renderings of the new vessels that are expected to roll out over three consecutive years starting in 2021.
In a press release, Disney promises that, "The new vessels will offer more innovation, new technologies, spectacular entertainment, and more Disney stories and characters than ever before."
There is not a lot known about the ships just yet, but Disney did confirm that each vessel is expected to sail with 1,250 staterooms at 140,000 gross tons, which would make them the same size as Disney Dream and Fantasy. Earlier, Disney said that the ships will be powered by liquefied natural gas.
Port Canaveral CEO John Murray gave some insight on the plans for homeports. In September during the Port Canaveral's Board of Commissioners meeting, Murray told the public that, during their inaugural season, two of the three upcoming ships will be based out of Port Canaveral, Florida, an hour east of Disney's theme park home in Orlando.