Grupo Posadas, One of Mexico's Largest Hotel Companies, Files for Chapter 11
by Daniel McCarthy /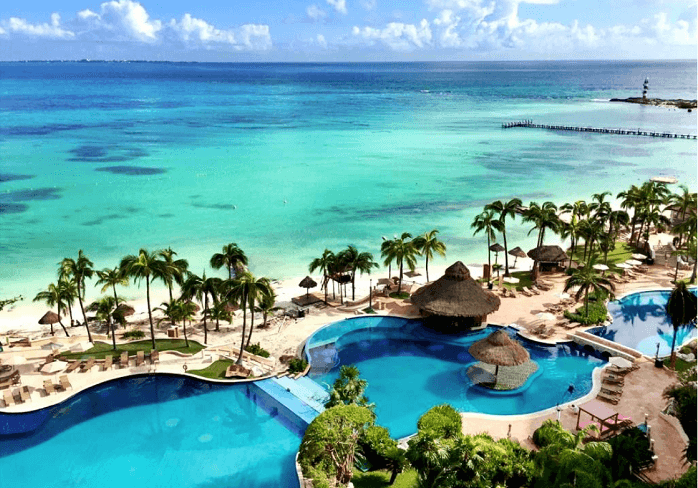 Grupo Posadas, the leading hotel operator in Mexico, this week officially filed for Chapter 11 bankruptcy protection in U.S. court, another step in its plan to financially secure itself coming out of the COVID-19 pandemic.
The group, which owns, leases, franchises, and manages 185 hotels and almost 29,000 rooms in Mexico, was hit hard by the global pandemic and is currently in the midst of a debt restructuring announced two months ago. Posadas operates brands such as Live Aqua Beach Resort, Live Aqua Urban Resort, Live Aqua Boutique Resort, Grand Fiesta Americana, Curamoria Collection, Fiesta Americana, One Hotels, and more.
In a statement, CEO Jose Carlos Azcarraga said the move is "part of our ongoing efforts to maximize our financial flexibility and best manage the COVID-19-related challenges affecting the entire hospitality industry globally."
"Appropriately capitalized to meet our go-forward business needs and open exciting new properties as tourism further rebounds, Grupo Posadas will be well positioned to continue operating with the highest standards and remain the country's leading hotel operator," he added.
Posadas says the move will allow it to "prioritize the use of cash for operating activities to preserve jobs and help maintain the high quality for which its hotels are known." The company expects the move to have no impact on its day-to-day operations, with its hotels continuing to operate as normal.
The group does not forecast any issues with getting the move approved—100% of its noteholders have already voted to approve the plan to reorganize the company. The expectation is that the process will be completed within the next 60 days.