Mexico's New Grand Palladium Resort Brings Celebrity Appeal
by Kelsy Chauvin /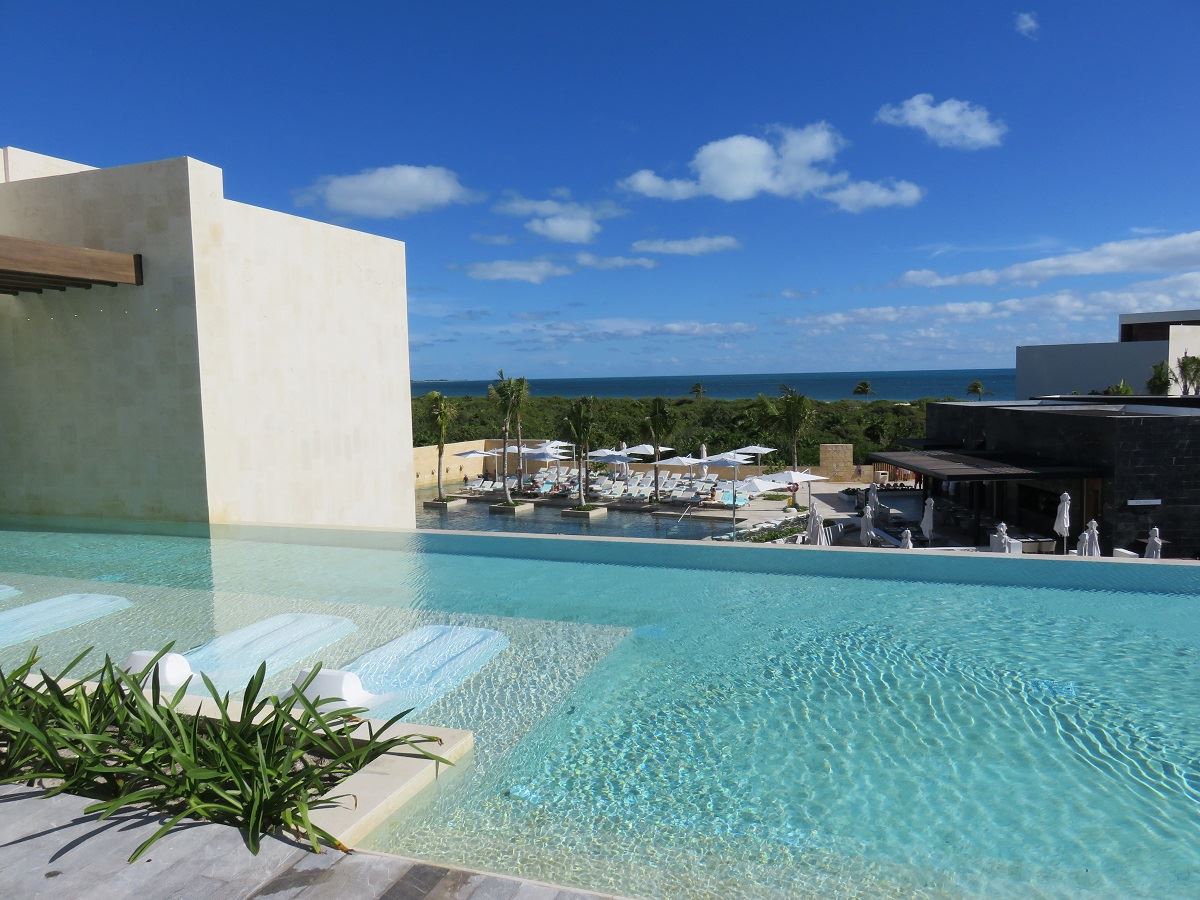 Travelers bound for Mexico's Caribbean coast have a new option for an all-inclusive getaway at the Grand Palladium Costa Mujeres Resort & Spa. Opened in late 2018, the property is situated 18 miles north of Cancun International Airport (CUN), in a privately developed area of Quintana Roo called Costa Mujeres (across the bay from Isla Mujeres).
Built with eco-friendly design and infrastructure, the luxury resort offers a rich mix of relaxation, dining, and entertainment. It's even got a celebrity tie thanks to the brand-new Rafa Nadal Tennis Centre, a sports and activity hub also located on the resort's 51-acre waterfront property. Nadal himself attended the center's recent grand-opening event, cutting the ceremonial ribbon at center court, where he later played in informal exhibition matches.
The sports complex offers tennis programs and lessons across eight courts, as well as a soccer field, fitness center, café and bar, and a gallery of memorabilia autographed by Nadal (who is currently ranked as the world's No. 2 tennis player) and other professional athletes.
Across the Grand Palladium Resort, all 670 spacious suites offer furnished balconies, each with hydromassage baths, water views, free WiFi, fully equipped minibars, amenities, and butler service. The resort's "Infinite Indulgence" all-inclusive plan brings services with no limits, from dining and drinks, to entertainment and recreational activities.
A member of Leading Hotels of the World, the coastal property is interconnected with a series of walkways and canals with water taxis, as well as concierge-driven golf carts that can be called using the resort smartphone or in-room TV app.
Grand Palladium serves as an all-welcoming, kid-friendly resort, with "Family Selection" premium services that span an exclusive pool area and family grill, children's welcome kits, a video-game lounge, family host assistance (and add-on nanny service), special activities for teens, free laundry service, and several more premium amenities.
Also within the property, TRS Coral Hotel functions as the resort's adults-only enclave, comprised of 469 ocean-view suites all with furnished balconies. TRS Coral dedicates a section of beach for adult guests only; as well as an exclusive swimming pool, gym, and 24-hour sports bar.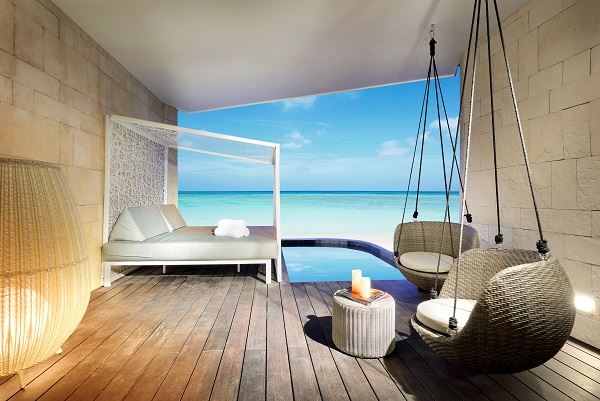 TRS Coral Hotel. Photo: Grand Palladium
The brand's signature Zentropia Spa & Wellness brings an expansive 51,000-square-foot, multi-level spa area to the beachfront. It features a wide variety of treatments, hot and cold whirlpools, dry and moist saunas, an ice cabin, salt room, open-air smoothie café, and multiple large-scale pools with hydromassage jets and beds. Spa access is included for guests at TRS Coral, Family Selection (adults only), and Palladium Travel Club members; Grand Palladium guests are invited for US$85 per day, or free with a spa treatment.
Grand Palladium is renowned for its live entertainment programming, and this property stages nightly dinner and live musical revues at CHIC Cabaret & Restaurant. The resort is home to seven à la carte restaurants serving an array of international specialty cuisines, along with 18 uniquely themed bars, plus a state-of-the-art convention center.
Travel agents are encouraged to join Palladium Connect, a partnership program created and designed especially for agents to introduce their clients to Palladium Hotel Group's brands in Europe, Mexico, Brazil, and the Caribbean islands. It serves as a loyalty program with rewards for members that may include gifts and bonuses for special bookings. Members can join frequent brand webinars and other educational opportunities, as well as special fams throughout the year. More Palladium Connect information is available here.
Kelsy Chauvin is a writer, photographer and marketing consultant based in Brooklyn, New York. Follow her on Instagram and Twitter at @kelsycc.