Puerto Rico Update: Vieques On the Path of Recovery
by Lynn Woods /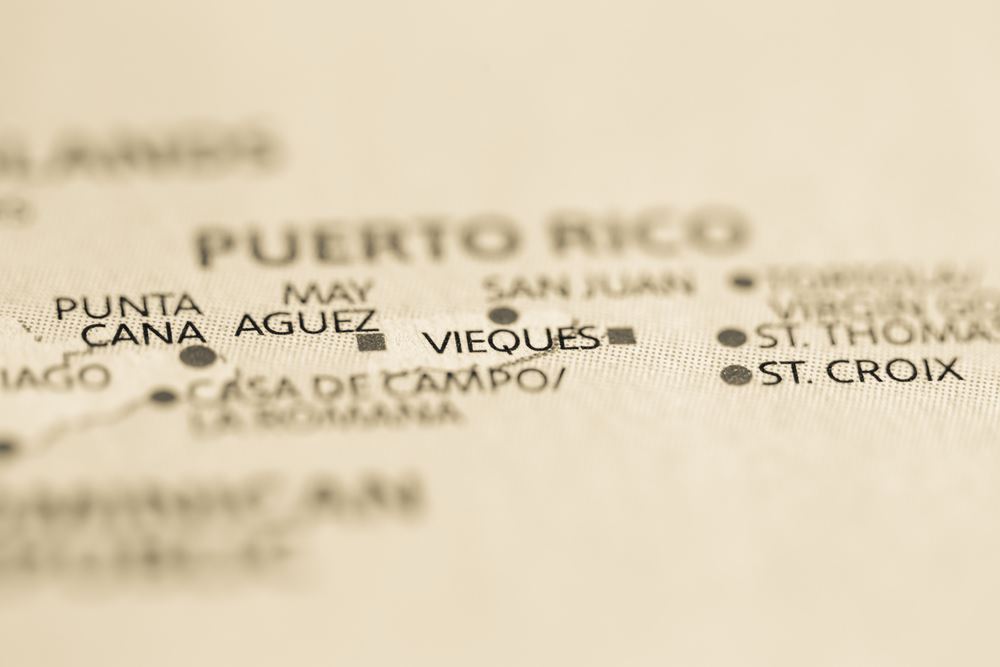 Arriving in Vieques, the small Puerto Rican island located eight miles off the mainland, by ferry from Fajardo in late January, the island seemed well on its way to recovery.
It's once again green and verdant — after Hurricane Maria hit on Sept. 20, the island was brown, completely denuded of leaves. Now, at least a dozen restaurants are open, as are some shops and galleries. Several outfitters, including BlackBeard Sports, located in the island's main town of Isabel Segunda, are back in business, offering kayaking tours as well as snorkeling and fishing trips.
While a portion of the island remains without electricity, a municipal generator is providing power to much of Isabel Segunda. Many homes and businesses are relying on their own generators, as workers from Florida Power and Light repair the downed lines, with full power on the island expected to be restored this summer.
Two popular tourist attractions are open: the handsome, 19th-century Fort Conde de Mirasol in Isabel Segunda; and the small museum operated by the Vieques Conservation Historical Trust, located in Esperanza, a beach town on the island's southern coast.
Just after the storm
In the storm's immediate aftermath, conditions were dire. For days, Vieques was cut off from the rest of the world, lacking power, water, medical supplies and food. Dozens of homes were destroyed, and many residents left the island. Estimates range from 300 to 900 people, out of a total population of approximately 9,000; no one knows for sure, since there has been no post-hurricane census count.
FEMA's Individual Assistance has funded almost $6 million dollars to survivors in Vieques alone and registered almost 2,600 survivors in Vieques. The organization has also funded more than $183,000 to the municipality of Vieques under FEMA's Public Assistance program for Emergency Protective Measures.
The community has rallied, with hundreds of volunteers coming to the rescue. The community collective, ViequesLove, raised hundreds of thousands of dollars to pay for and deliver food, medicine, and other essential supplies.
Individuals and private organizations have donated satellite phones so that islanders could call their families off-island; distributed solar lights to hundreds of residents lacking power; helped repair homes; and provided transportation for ill residents requiring medical care in San Juan.
FEMA also brought celebrity chef Jose Andres and his World Central Kitchen to the island, a move which provided more than 2.3 million free meals (in addition to FEMA's 61 million meals in total on the island) to the mainland as he set up a satellite kitchen at El Blok restaurant and hotel in Esperanza, serving thousands of free meals.
In the process of rebounding
The long lines for gasoline and ice are gone, and some of the Americans who maintain part-time homes on the island have returned, lending a semblance of normalcy.
While visitors may lack WiFi at their hotel, basic services have been restored, as the island seeks to pump up tourism, its economic mainstay.
The W Resort & Spa, which reportedly employed 200, was severely damaged and is closed for all of 2018. But, at least a dozen hotels and guesthouses have re-opened, in some cases offering reduced rates.
In Isabel Segunda, Viequense Baker is serving excellent café con leche and sandwiches made with homemade bread. A few blocks away, Coqui Fire — the elegant, open-air eatery known for its fresh, inspired entrees, such as red snapper from the local fish market — was crowded on a recent evening.
In Esperanza, the view of the sunset over a Margarita sipped on the front deck of Duffy's or Bananas is as gorgeous as ever, though the decorative concrete railing bordering the beach has broken off in places.
Vieques' growing popularity as an ecotourism destination is due to its abundance of pristine beaches (40 in total, and Green Beach was rated among the Caribbean's Top 10 beaches by Conde Nast Traveler in 2017); its hilly and unspoiled landscape (much of the island is covered in a jungle-like forest); and the island's low-key vibe.
While many of the large trees are down, the 350-year ceiba, located near the airport, survived, and new growth is sprouting off the truncated limbs of the massive reddish-orange gumbo-limbos. The airport itself is also fully functioning.
The dense growth of sea grapes lining the beaches were wiped out by sand washed in from the sea, but the plants are growing back; fast-growing mahoe shrubs, bearing large yellow flowers, provide shade, along with a few surviving palms.
Horses still roam freely in the fields. Roosters and hens with broods of chicks cluck in the empty lots. And the musical chorus of coqui frogs fills the night.
One major concern is whether the ordnance — weapons debris that still litters much of the island, left over from the U.S. Navy, which starting in the late 1940s used the island as a test bombing range — has shifted. The Navy decommissioned the base in 2003, but nearly half of the island is a Superfund site, contaminated by bombs, missiles, and other ordnance. The restricted area is managed by the U.S. Fish & Wildlife Service and is slowly undergoing a clean-up by the military.
The silver lining to this unfortunate legacy is that much of the island has reverted back to nature. Three species of sea turtle nest on the beaches; and many species of birds, including the protected brown pelican, breed on the island. Reefs off shore and adjacent to some of the beaches are home to a thriving marine life, which makes for excellent snorkeling.
Two of the best places to snorkel, Green Beach and La Chiva, are closed. But many beaches are accessible, including Navio, Media Luna, Caracas and Playa Pata Prieta.
Kayak tours of the Bioluminescent Bay, Vieques' most popular attraction, have resumed. The shallow body of water on the southern coast is full of micro-organisms, called dinoflagellates, that glow eerily in the dark. According to BlackBeard Sports' owner Gladys Aleman, on dark nights the bay has some bioluminescence, though it's not as bright as before; it's expected to recover as the surrounding mangroves grow back.
"We're open for business, and we need tourism," Aleman said, noting small businesses like BlackBeard's are getting "very little help" from the government. "We're like thriving plants. People adjust, and move forward. It's picking up."
To get an update on conditions on Vieques and make a donation, visit ViequesLove's Facebook page.