Norwegian Cruise Line Makes History with Two Ships Sailing from Baltimore
by Daniel McCarthy /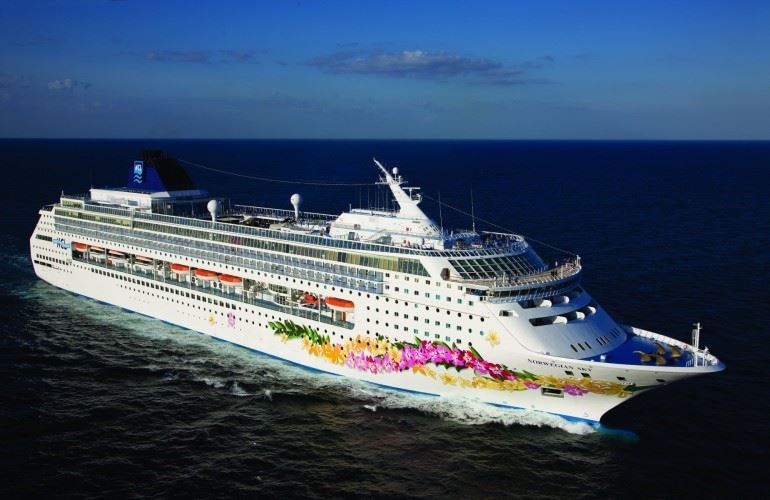 For the first time in its history, Norwegian Cruise line will have two ships sailing from Baltimore. On Friday, Norwegian Sky kicked off a new fall and winter sailing season from Baltimore, joining Norwegian Sun.
"Today marks a history-making moment for Norwegian Cruise Line, as we sail from the vibrant city of Baltimore for the first time," said David J. Herrera, president of Norwegian Cruise Line. "Our voyages from the Port of Baltimore offer guests the best that cruising on the East Coast has to offer, with a convenient homeport option that allows them to experience both the breathtaking fall foliage of Canada and New England and warm weather winter escapes in Bermuda and the Caribbean."
Norwegian Sky will remain in Baltimore, sailing a season of Canada and England itineraries that starts with a 10-day sailing that includes calls at Boston, Bar Harbor, Halifax, Charlottetown, and Quebec City. It will round out the season with three 12-day sailings to the Caribbean from Baltimore starting on Nov. 27.
After that, Sky will return to Baltimore in September 2024.