Report: Delta Air Lines Expected to Launch Free WiFi in 2023
by Daniel McCarthy /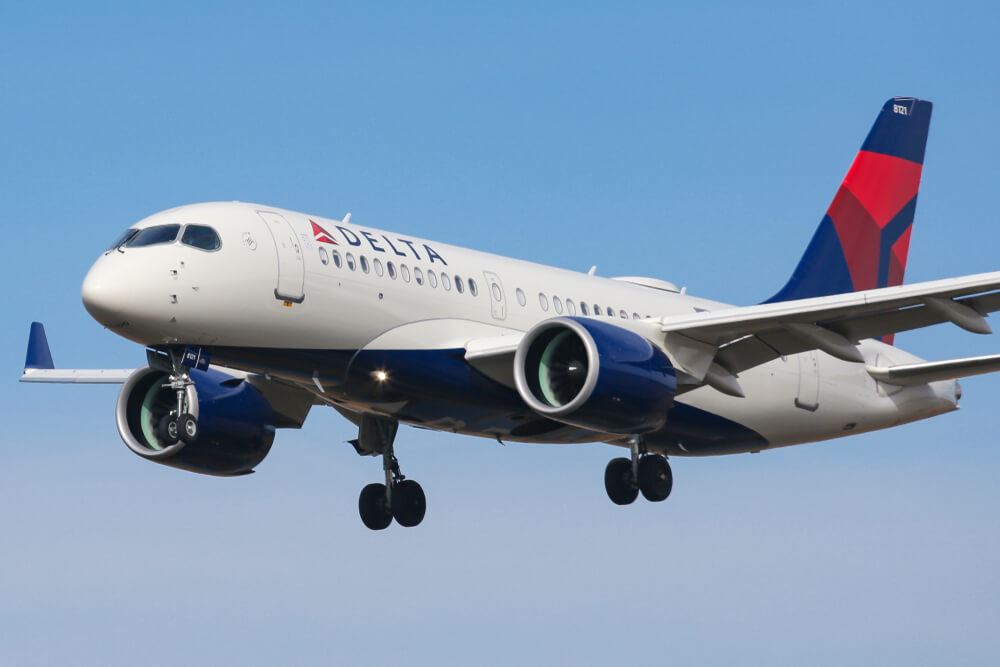 Delta's free WiFi future is reportedly closer than ever to becoming a reality.
According to a report in the Wall Street Journal on Tuesday, Delta is planning on rolling out free wireless internet for passengers "as soon as" next year, a promise that Delta executives have made consistently over the last few years.
The report suggests that Delta would start offering free WiFi on a "significant portion" of its fleet before making it standard across its offerings sometime in 2023. Passengers would likely have to log in with their Delta Skylines number in order to get online for free, the report said.
Delta has not returned TMR's request for comment.
Right now, Delta is offering $5 WiFi on most of its domestic mainline fleet (Viasat-equipped flights), along with a $49.95 monthly domestic plan and a $69.95 monthly international plan. At the same time, it does offer free messaging from smartphones via iMessage, Facebook Messenger, or WhatsApp, complementary on most flights.
The move would mark the start of a fairly large shift in the airline industry—Delta would become one of the first major U.S. carriers to offer free WiFi across its fleet. While some airlines do offer it already, including JetBlue Airways, most carriers have either been charging somewhere between $5 and $10 for inflight WiFi or asking flyers to first watch an ad before connecting (something American is doing on some of its flights).
Delta had been hinting at a free WiFi future for a while now.
Delta CEO Ed Bastion specifically mentioned the possibility during his keynote address at the Consumer Electronics Show (CES) in early 2020, explaining that Delta was looking at the prospect of offering it sometime over the next couple of years. It had also teased the offering with a two-week testing program that it launched in May 2019, a program that saw around 55 domestic flights operate with free WiFi to test capabilities onboard.
Most notably, when the carrier announced the news that it was moving to Viasat in January 2021, a new in-flight WiFi provider, Ekrem Dimbiloglu, Delta's director of brand experience for in-flight entertainment said in a Q&A that "we are committed to delivering Free WiFi in the future, and this is a significant step on that journey."