Travel Agency Community Responds to Frank Del Rio Retirement
by Dori Saltzman /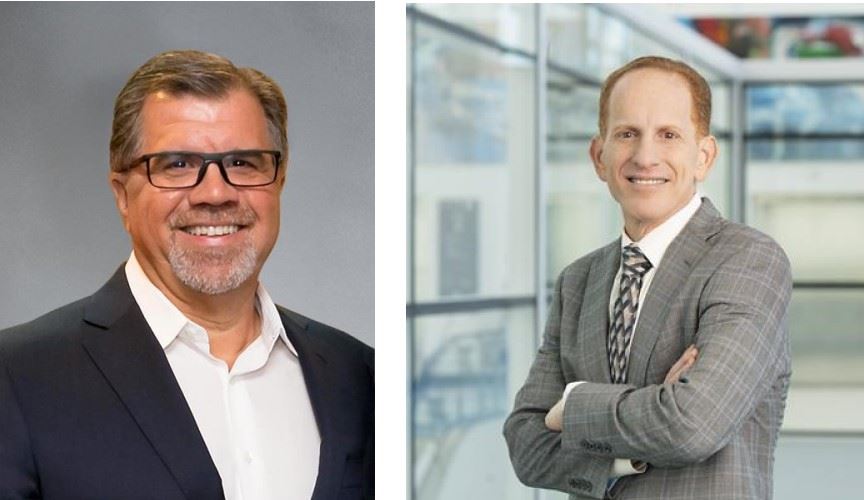 One of the cruise industry's last working icons, Frank Del Rio recently announced his plans to retire this summer. Travel Market Report reached out to the advisor community for reaction to the announcement.
"I have to say the news did catch me by surprise," said Lianabelle Pinero, owner of Nautical Dreams Travel, an independent advisor with Cruises & Tours Unlimited. "I knew the day would come when Frank would step down, but did not think it would happen this soon. I personally admire Frank Del Rio and all of his accomplishments with NCL Holdings. Norwegian Cruise Line is my favorite cruise line to cruise with my family. I know that much of the success is attributed to his vision for the brand."
"Frank is an icon of our industry, just by the mere fact that he's a CEO of a major cruise corporation, but beyond his title, his tenure has been chock full of epic achievements," said Cruise Planners' CEO and founder Michelle Fee. "He has helped Norwegian Cruise Line become one of the most popular cruise lines in the world, and not too many people can say that they started a cruise line and even created a category like he has with 'Country Club Casual with Oceania.'"
Fee also praised Del Rio's "fierce leadership skills" during the pandemic, saying "he led with grace and vision."
Drew Daly, senior vice president and general manager for Dream Vacations and CruiseOne echoed Fee, saying Del Rio "has been an integral part of the cruise industry for many years."
"It's hard to think of NCLH without Frank Del Rio and the cruise industry owes him so much," said James Ferrara, president of InteleTravel, echoing Fee. "NCLH has excellent product and new hardware, but it is challenged to regain market share, growth and share price after the pandemic. Frank has always had the confidence of investors... but to his point a new generation may be part of the answer to the challenge."
Front line advisors TMR spoke with has less to say about Del Rio's retirement and more to say about Harry Sommer leaving NCL to take Del Rio's place as head of Norwegian Cruise Line Holdings Ltd.
"Our primary business is with NCL and Harry appears to be doing a nice job running that division, so I anticipate that things will continue to go well after he takes over for NCL Holdings," said Becky Smith, owner of Becky's Travel Biz, Inc., a TRAVELSAVERS member agency.
"We wish Frank Del Rio well," said Joy Teet, MCC, CTA, VTA, co-owner of a Florida-based Dream Vacations franchise. "Harry Sommer seems to be more travel agent friendly, and we are hoping that will be the case in the future."
Fee and Daly also commented on Sommer's appointment.
"We welcome Harry Sommer to his new role as CEO of Norwegian Cruise Line [Holdings]," Daly said. "With his extensive experience and leadership skills, we are confident that he will continue to drive innovation and growth in the cruise industry. We look forward to working with Harry and the NCLH team to deliver unforgettable experiences to our clients."
"Harry Sommer took on the role of president at one of the hardest times, and he stepped up to the plate marvelously," Fee said. "Because of his experience as a former travel advisor, he has shown incredible empathy towards the trade and understood exactly what needed to be done to take care of the travel advisor community. I'm sure the planning for the changeover has been in the works and Harry knows the company well. I have the utmost confidence in his ability to lead NCL in this next chapter."
Daly added Dream Vacations and CruiseOne are also excited about David Herrera's appointment as president of NCL.
"With his wealth of experience and expertise in the industry, we are confident that he will bring a fresh perspective and drive growth in the trade business," Daly said. "We are excited to partner with NCL under David's leadership. Congratulations, David, and we look forward to a successful collaboration."