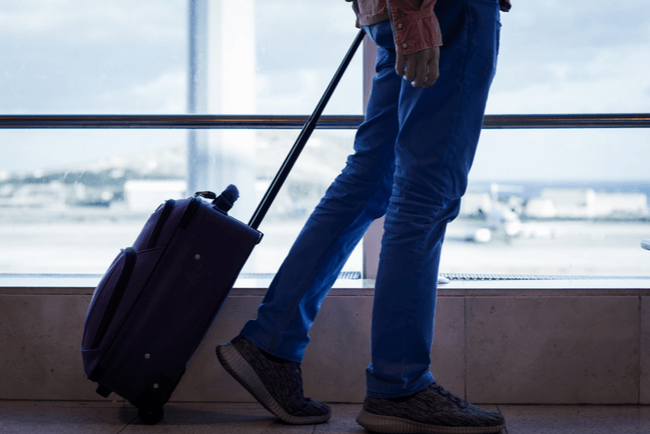 Perhaps more than any other segment aside from the travel advisor community, the pandemic helped travel insurance companies, and the coverage they provide showcases just how important they are to the everyday traveler.
Now, a full two years from the onset of the pandemic, travel insurance companies continue to deal with coverage updates caused by COVID-19, and their advisor partners are tasked with doing their best to keep up with those updates.
To help with those updates, TMR asked four travel insurance providers what they want their travel advisor partners to know to make their claims, and their sales, easier. Here's what they said:
Buying Insurance at Time of Booking is Always Best
Travelers may be keen to delay adding travel insurance to their trip because they feel comfortable waiting until closer to the departure date. But that's not necessarily a smart decision, Richard Aquino, the vice president and head of sales for Allianz Partners USA, told TMR.
"The biggest mistake travel advisors can make is not offering travel insurance at the time their customer is booking their trip. Travelers can buy insurance later, but buying it at the time of booking gives them the longest period of coverage possible while making sure they are eligible for important benefits like coverage for existing medical conditions," he told TMR.
A lot has changed for Allianz in the past two years, including the addition of pandemic-related trip cancellations and medical emergencies to a lot of its products. Aquino said that Allianz recognizes just how difficult it can be for advisors to stay up to date on what's happening.
"It's important that travel advisors keep up with the important changes that travel insurance providers are making to help travelers feel more confident about booking their trip," he said.
The provider has added more training and resources, including in its online Travel Agent Academy, that allows its partners to stay current with those important changes.
Some Cancel for Any Reason Includes 'Fear of Travel'
With guests worrying about pandemic-related issues, so many travel insurance companies during the pandemic increased offerings in their 'cancel for any reason' insurance categories.
For Seven Corners, an Indiana-based travel insurance company, having advisors know that clients can purchase travel insurance that can protect them for any reason, including fear of traveling, is important. When asked about the biggest changes the company made during the pandemic, Angela Borden, a product marketing strategist with Seven Corners, specifically cited that.
"Two changes stand out. First, some companies, including Seven Corners, are making extra efforts to explain how their plan can help with COVID situations because it is top of mind with travelers. One topic travelers are focused on is quarantine as they are fearful about being detained while abroad and incurring additional costs related to accommodations and meals. Most plans that cover quarantine will help with this concern," she said.
"Second, 2021 saw increased interest in purchasing Cancel for Any Reason, which allows an insured to cancel their trip for any reason not otherwise named in their plan. This includes fear of travel, which has been an important consideration for travelers in light of increasing transmission rates at various popular destinations worldwide," she added.
Seven Corners allows travelers to add Cancel for Any Reason, which generally pays 75% of pre-paid trip payments depending on your state, coverage to their insurance package.
The Pandemic Has Created a 'Heightened Level of Awareness' Around Specific Coverage
According to Arch RoamRight, the most common mistake that travel advisors make is simply not recommending travel insurance to their clients. There's a range of approaches to offering insurance, from it is completely optional to it being required in order to work with a specific advisor, but the most important thing will always be to make sure a client is aware of what insurance does, and what could happen if it's not purchased.
While that hasn't changed since the pandemic, what has changed is just how complicated policies have become, and how quickly they have changed.
"We have always strived to present our policies and coverages in an easy-to-understand manner. As with any insurance product, coverages can be specific and triggers can be precise, and we always recommend that insureds read policy language, and ask questions. While this has always been the case, the pandemic created a heightened level of awareness around specific coverages," Cory Sobczyk, vice president of business development for Arch RoamRight travel insurance told TMR.
That makes it more important than ever for advisors to read, understand, and be able to explain coverage options to clients. Sobczyk added that because of this growing level of complexity, Arch RoamRight has done its best to cater to its partners' needs.
"We also announced our Covid Response Plan which includes a Platinum Upgrade in response to strong advisor demand for increased trip delay coverage, as well as an agreement with risk assessment provider WorldAware to give travel advisors access to up-to-date, destination-specific information regarding COVID-19 requirements and conditions within a specific destination. Our presentation approach has always been, and will continue to be, clear and transparent," he said.
"Quarantine" May Have to Be Physician-Ordered
A spokesperson for InsureMyTrip told TMR that, like other travel insurance providers, it has "adapted existing coverage over the course of the pandemic to provide more clarification and consistency for its clients. However, there still are some things that advisors may overlook.
"Travel delay benefits may help with the cost of additional accommodations if quarantined at your destination. Some companies have updated the definition of 'Quarantine' so that it more clearly represents the need to be physician ordered and not self-prescribed," the spokesperson said.
"Like in all situations, it is important to read through and understand what is and is not covered in your travel insurance policy."
The company also wants advisors to know that travelers are able to expedite a travel insurance claim if they follow a number of general rules.
The first is submitting the specific forms that are required for each benefit within a policy. The second is to use the provider's online portal to submit a claim. And the last is to keep all receipts and documents related to an incident to verify a claim once you are home. If those things are lost, it becomes more difficult to get them back from other travel suppliers or medical facilities once you are home.