Unruly Airline Passengers Could Soon Find Themselves on the No-Fly List
by Paul Ruden /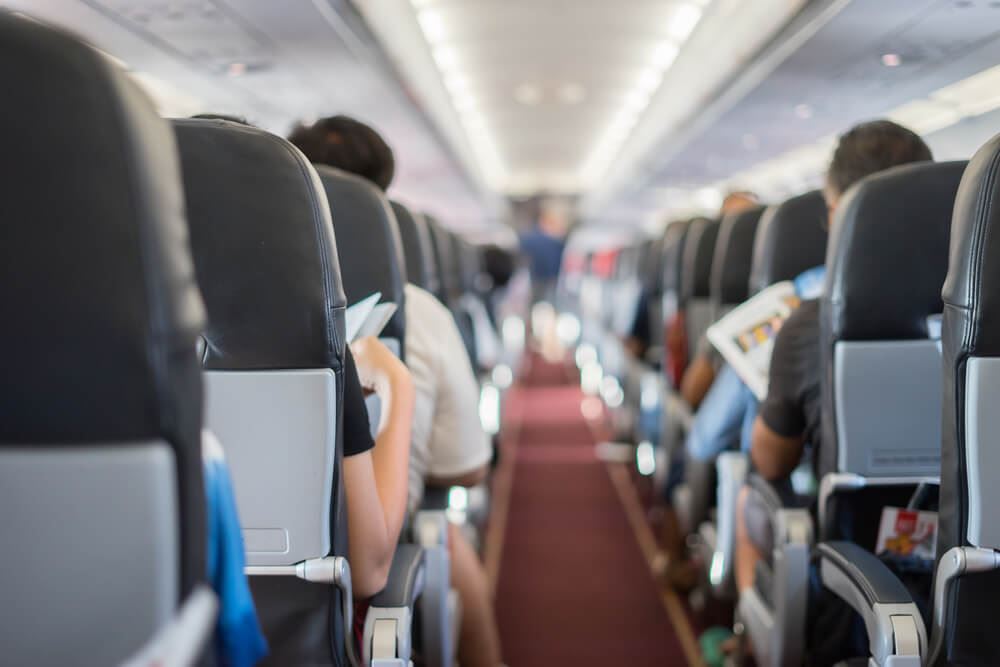 A small bipartisan group of legislators has reintroduced the Protection from Abusive Passengers Act, which could potentially ban a growing number of airline passengers who are convicted of violence or intimidation in the air.
Noting that "disgraceful violence directed at flight crews and fellow passengers has become rampant," the legislators (one Senator and two Congressmen) stated that "the Federal Aviation Administration (FAA) investigated 831 unruly-passenger incidents in 2022, up from 146 just four years ago." Barely a week goes by without another story of a violent assault on a crew member, passenger, or airport staff by passengers who, for whatever reasons, cannot cope with the stress of air travel.
The legislation would establish a process by which passengers who are fined or convicted of severe physical violence or intimidation would be barred from flying on commercial aircraft. This regime would relieve airlines of concerns about sharing information about abusive passengers while clarifying that there will be severe consequences for people who place others and the aircraft itself in jeopardy. Transparency and notice will be provided to banned individuals, including guidelines for removal and opportunities for appeal. The bill would also permanently ban abusive passengers from participating in the TSA PreCheck or Customs' Global Entry programs.
Specifically, the Protection from Abusive Passengers Act would require the TSA to define the policies and procedures for the banned fliers list (BFL), including:
- A process for receiving abusive passenger referrals from the Federal Aviation Administration or the Department of Justice;
- How the BFL will be maintained;
- Specific guidelines and considerations for removing an individual from the BFL;
- Procedures for expeditious removal of erroneous additions;
- Procedures for appeal and removal for non-erroneous additions; and
- A process for providing advanced written notice of individual rights and program requirements, rules, and procedures for all individuals referred to the BFL, within five days.
Rep. Swalwell explained that under the bill, an "abusive passenger" is a person who was either:
Convicted of:
- Physically or sexually assaulting a commercial aircraft crewmember;
- Threatening to assault a commercial aircraft crewmember;
- Engaging in an action that poses an imminent threat to the safety of the aircraft or other individuals on the aircraft;
- Assaulting a Federal airport or air carrier employee who has security duties within an airport; or
- Other federal assaults, threats, or intimidation offenses against an aircraft crewmember while in flight.
Or assessed a civil penalty for:
- Tampering or interfering with, compromising, modifying, or attempting to circumvent any security system, measure, or procedure on an aircraft in flight; or
- Causing a person to tamper or interfere with, compromise, modify, or attempt to circumvent any security system, measure, or procedure on an aircraft in flight.
The passage of the legislation is far from assured, since apparently, both the American Civil Liberties Union and even the Secretary of Transportation have concerns about it.
I don't understand the reluctance to address this issue. One need only consider that a violent person could, in some circumstances, bring an aircraft down with catastrophic consequences to the passengers, crew, and people on the ground. Airlines are not going to stop serving alcohol, the presence of which is attributed by some to account for many of the incidents. While the mask mandate is likely gone for good, that has not eliminated the incidents that often have required the physical intervention of other passengers to restore order in the cabin.
Just short of two years ago, in support of a demand for action by the flight attendants' union, I argued for a much more aggressive response to these incidents:
Give each boarding adult passenger a card that states unequivocally the mask and other pandemic-related rules, that these rules are requirements of federal law and/or airline policy and not subject to discussion or debate, and will be enforced strictly throughout the flight. Failure to comply will result in arrest at the next stop.
Anyone physically attacking a flight attendant will be sued on behalf of the attendant by the employing airline. Not may but will. For serious actual and punitive damages. Count on it.
Any person physically attacking a flight attendant will be, not may be, will be banned for life from flying on that airline.
The federal government should add a new policy that if a passenger is found guilty and/or liable for assaulting a flight attendant or other crew, other airlines will be notified of the identity of that passenger, so they can take whatever action they want to take in the circumstances. Such passengers are clearly unsafe for those around them, so safety considerations warrant such disclosures.
What Will the Legislation Mean for Travel Advisors?
Any aggressive solution to address the issue of violence in the cabin and airport will be an improvement over the current situation in which incidents continue despite the imposition, in some cases, of significant financial penalties. If a regime of more aggressive penalties is established, it will have to be integrated into the booking process so that travelers on no-fly lists are denied reservations. Travel advisors will need to know that they are dealing with a no-fly individual rather than unknowingly completing a booking for which boarding will be denied at the airport. Exactly how this will work will depend, of course, on the final details of the legislation. We will address that if and when the legislation is enacted.
If you agree that the time for action on this subject has arrived, you should communicate directly with your legislators and/or urge the American Society of Travel Agents and other similar organizations to support the legislation. Don't wait until a catastrophe happens.