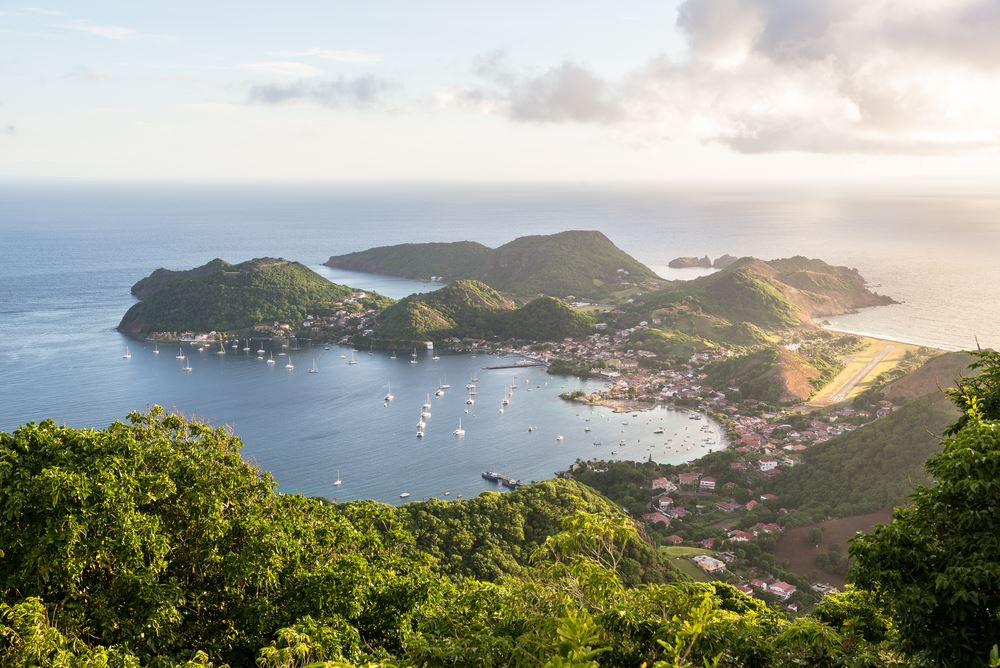 Tourism officials and industry observers are predicting a strong 2018 for the Caribbean, as time distances consumers from their memories of nonstop hurricane coverage early this fall.
Parris Jordan, chairman of the Caribbean Hotel Investment Conference & Operations Summit, held at the Hamilton Princess in Bermuda in early November, said the recurring mantra at the conference was "the fact that the Caribbean is open for business, both from a visitation point of view, and an investor point of view.
"What a lot of the ambassadors and speakers alluded to was how the vast majority of the Caribbean was unaffected by the hurricanes, and that the word needed to get out to the general public," Jordan said.
Islands like Guadeloupe are reporting they are back to normal. "Hotels did not interrupt their services and suffered no damages. The National Park has been cleared and is now open to the public," said Sandra Venite, USA director for the Guadeloupe Islands Tourism Board.
"We are grateful that the archipelago was able to get back to normal so quickly. Our expertise in hurricane measures, hurricane-proof infrastructure and more importantly, the solidarity of the people of Guadeloupe, make a strong difference."
During a telephone interview in November, Jordan was predicting that when October 2017 lodging data for the Caribbean is in, "I think we will start to see signs of a recovery from September's downturn, as demand increases each month through the end of this year. By early next year, we should see a positive uptick in demand."
There are already signs of that confidence building. According to a recent survey from Generali Global Assistance, the Caribbean is the most popular choice for vacation travel outside the U.S. during the current holiday season. Eleven percent of the respondents are choosing the region over Central/South America and Mexico (7 percent), Europe (5 percent), and Europe/the Mediterranean (4 percent).
Communicating regularly is crucial
Throughout the recovery, the Martinique Tourism board has been distributing a stream of communications, including press releases and dedicated newsletters, to a database that includes travel agents who followed the Martinique specialist program via Recommend Magazine, said tourism commissioner Karine Mousseau.
The island also hosted FAM trips this fall from New York, New England and southern Florida. "Developing a strong relationship with travel agents is key, and keeping them updated on the island's latest news is crucial, especially after the devastation brought in the Caribbean by Hurricanes Irma and Maria. There is no better way to learn about a destination than to experience it," Mousseau said.
"Travel agents are a buffer in a time of crisis. In all of our relationships with tourism boards, we preach that agents are the respected advocates for their destination," said Brian Hegarty, vice president of marketing for Travel Leaders Group. "Agents are the ones who can preach the truth to their clients. That is where the value of working with a travel professional really comes to light."
In October, Travel Leaders launched its One Caribbean Family Ambassador program, trying to raise awareness with both travel agents and consumers.
But nothing works better than welcoming travelers back, so they can tell their friends and post on social media. Puerto Rico expects to greet nearly 60 cruise ships carrying approximately 110,000 passengers in November and December of this year, including the Disney Magic on Dec. 1. And, the iconic El San Juan hotel partially reopened on Dec. 4.
On Martinique, Mousseau said "thankfully, Martinique was totally unscathed by these powerful storms and was able to welcome visitors right after their passage, with all businesses up-and-running."
Investors bullish on continued rebound which will help travelers
A final silver lining in the cloud of this fall is a strong interest in investing in islands damaged by the hurricanes. Jordan said investors not only want to repair damaged hotels, but also downtown districts, shopping malls and other venues that support leisure travel in those destinations.
He believes islands like the Dominican Republic, Jamaica and Puerto Rico will receive a good deal of this kind of investment.
"But you also hear investors interested in islands not in the hurricane belt, like Curacao and Aruba. Curacao is a sleeper market. It's done historically well over the past few years, and quite a few (hotel) brands are interested in that market because of the local culture and food," Jordan said.