Despite Record Disruptions, Most Travelers Still Don't Opt for Insurance
by Richard D'Ambrosio /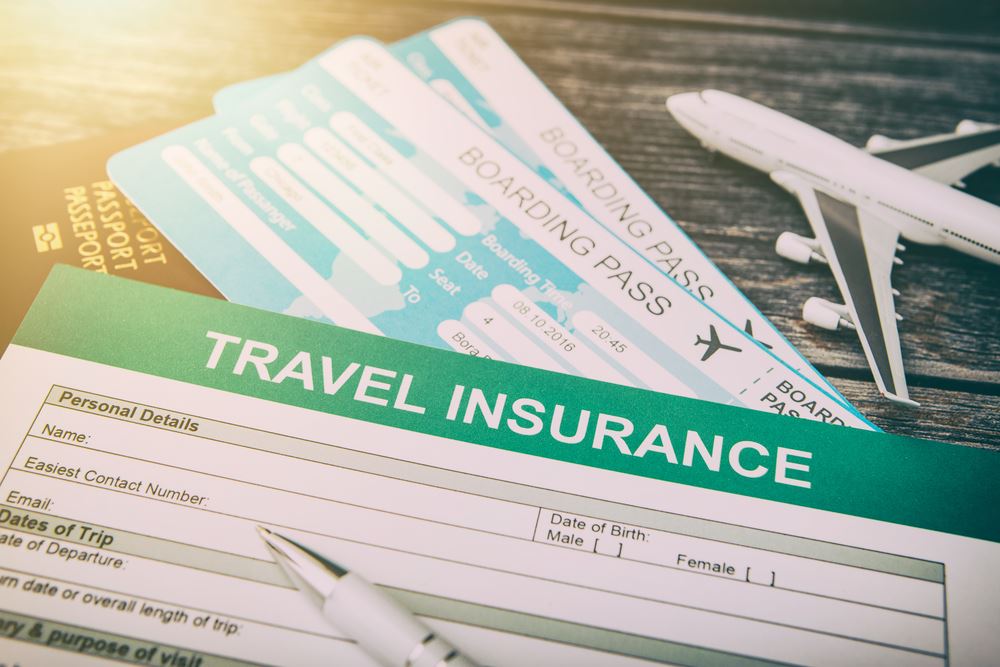 Despite a string of devastating Caribbean and Florida hurricanes in the last year, and multiple incidents of terrorism in prominent tourism destinations, one survey finds that most Americans still don't see a need for travel insurance.
More than half (54 percent) of consumers have never purchased travel insurance and two thirds (65 percent) of those who have never purchased it have never even considered it, according to a survey by TravelInsurance.com.
This despite the fact that 76 percent of survey respondents have experienced a flight delay in the past, and nearly half (48 percent) have had their luggage lost or stolen. Another third (35 percent) have experienced either getting sick or traveling with someone who has gotten sick during a trip.
"It is really incredible to me that we are where we are, at least in the U.S. market," said Stan Sandberg, co-founder of TravelInsurance.com. "Everywhere else in the world, people buy their travel first, and then buy their travel insurance immediately after."
The survey also showed that about half (47 percent) of respondents don't know whether or not their health insurance provided coverage while traveling, especially when traveling abroad. Travel insurance plans can provide medical and emergency evacuation coverage for international travel.
Sandberg believes that the concentration of travel insurance sales and marketing with a handful of providers, and the way the internet has made it more of an add-on commodity versus a value-add consultative purchase, contribute the most to travelers' collective lack of urgency.
For example, Sandberg said, online travel agencies (OTAs) and airline booking engines use pop-up screens and checkboxes to ask a consumer if they are interested in adding travel insurance to their trip.
"That might be one of the worst ways to help travelers understand what is effectively still a somewhat complicated product." Sandberg said. "When you are fed a 'one-size-fits-all, take it or leave it,' option at checkout, there is nothing to understand. It's like the warranty we're offered when you buy a consumer electronics product. Most of us have been conditioned to turn it down."
Sandberg called for a "Geico-ization" in the travel insurance market, "where big marketers are making insurance customer-friendly and accessible, the way the [iconic talking] gecko has for home and property insurance," he said.
Educated travel advisors do help
Sandberg said he sees agents as a critical marketing tool to help break through consumers' lack of education and motivation to buy travel insurance, because advisors are engaged in a consultative, holistic discussion with travelers during the path to purchasing a vacation.
He said his company's website data shows that, "A lot of our customer base are agents, shopping on behalf of our clients. They also are sending their clients to purchase directly from us."
Sandberg also believes more agents are consulting on travel insurance to protect themselves as advisors. "If a flight is canceled, or the traveler has another major issue that causes them to lose their vacation, the client is less likely to come back to their agent and say, 'You screwed up,' because they had backup from their travel insurance. The agent doesn't want to be on the hook for that," said Sandberg.
"It's very frustrating for a traveler, when something is out of your control. When you eliminate the monetary penalty for yourself, you realize it isn't costing you anything, and you can more likely roll with it," he added.
But even experienced agents face education challenges, Sandberg said. "These are very skilled professionals. They know the best hotel locations, the right cruise, the most affordable flight. But then, they may not have the same kind of expertise when it comes to coverage terms, because the product has legalese attached to it, so it is hard to explain it to the consumer."
According to the survey, the top three concerns for travelers were weather-related disruptions, the possibility of illness or injury affecting a trip, and terrorism. The survey further drilled down into travelers' concerns about the weather. More than three quarters of respondents (78 percent) indicated that they're at least thinking about the weather at their arrival destination when booking a trip. However, more than half (52 percent) said they rarely or never take into consideration the weather in their departure city when booking a trip.