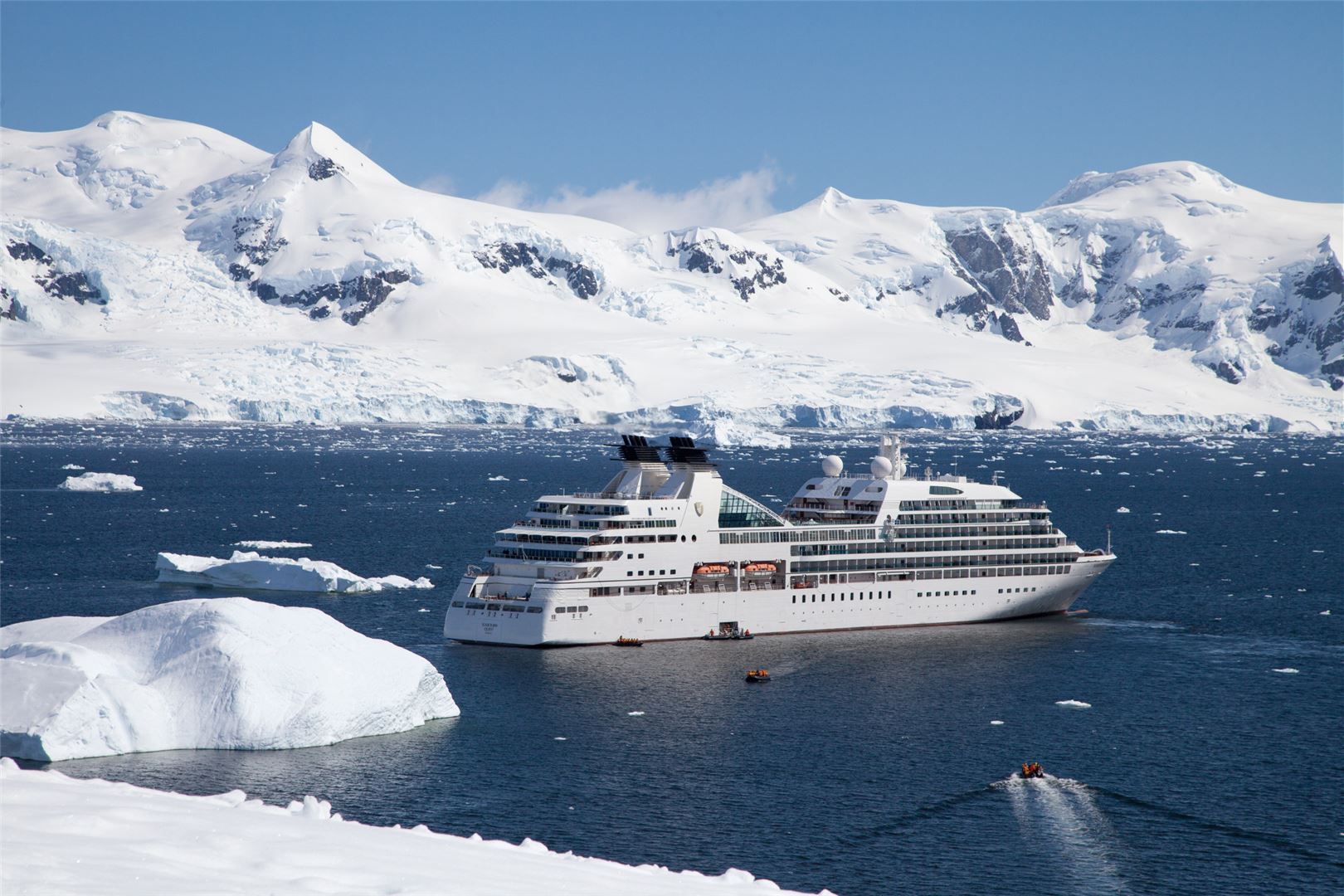 A new survey of travel advisors shows that expedition cruising may be the next big trend in travel.
Travel Market Report's "2019 Outlook on Expedition Cruising," released today, shows that the number of advisors who plan to start selling expedition cruises this year or next will double, in time for a wave of new ships and new itineraries from cruise lines across the board.
"With more cruise lines than ever getting into the expedition market, and more advisors saying that the main way they are generating new clients is through referrals, there are lots of opportunities for dedicated agents and active suppliers," said Anne Marie Moebes, Travel Market Report's publisher. "We hope that the research in this report will help the industry come together and push this growing market to new heights.
The Outlook, which is sponsored by Seabourn and surveyed 660 travel advisors between Feb. 6 and 14, 2019, also showed where travelers are interested in going. 76% of the respondents said that customers are extremely/very interest in the Galapagos, followed by Alaska (55%), Antarctica (53%), Australia/New Zealand (49%), Northern Europe (45%), Arctic/Greenland/Iceland (44%), the Mediterranean (43%), the South Pacific (41%) and the Amazon (40%).
Among other findings, advisors also identified the expedition cruise characteristics that interest clients most; the biggest obstacles in selling more cruises; what questions expedition cruise clients have; what lines clients are more aware of; and how advisors are growing their expedition cruise client list.