MSC Opera, Uniworld's River Countess Undergo Repairs After Venice Collision
by Daniel McCarthy /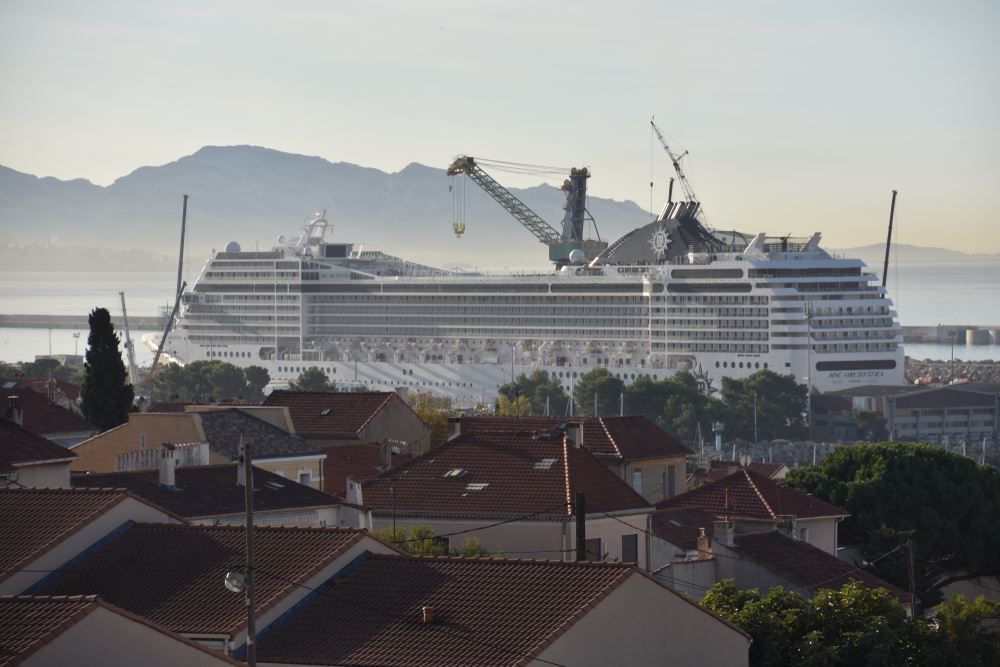 MSC Cruises and Uniworld River Cruises have updated the schedules of Opera and River Countess, the two ships involved in Sunday's collision that halted traffic at Venice canal.
MSC Opera reportedly knocked into the San Basilio terminal and hit the 130-passenger River Countess that was docked there. The incident happened at about 8.30 a.m. local time on the Giudecca Canal, which leads to St. Mark's Square and is one of the busiest waterways in the Italian city. Four people suffered minor injuries in the accident.
MSC Opera is currently undergoing repairs to its hull, the only part of the ship that was damaged in the incident. According to an MSC statement, welding works are currently being carried out, but there is no timetable as to when the ship will be fully repaired.
MSC is also fully cooperating with the investigation into the cause of the accident. According to MSC, that investigation is "taking longer than originally expected and, for this reason, the ship is unlikely to set sail later today or tomorrow."
"From the very beginning, MSC Cruises has worked closely with the authorities involved, and has offered full cooperation around the clock to help establish all the facts as well as retrieve all technical data," MSC said in a statement.
Because of that delay in the investigation, MSC has decided to cancel the rest of Opera's current sailing. The ship will remain available to all passengers who want to say onboard in Venice through the end of the sailing, with all onboard services and entertainment still available along with free regular shuttle boat service to Piazza San Marco.
Each passenger will have the full cost of their cruise ticket and any pre-paid services reimbursed. MSC is also covering the cost of transportation for those passengers who prefer to leave the ship before the end of the sailing.
Opera will sail from Venice on Friday, June 7, and call on Bari on Saturday and then return to its original schedule.
Following a complete review by its technical and nautical team, Uniworld has canceled the next six sailings of River Countess scheduled for June 7, 14, 21, and 28, along with July 5 and 12. The ship will return on July 21 as part of the July 19 cruise-tour itinerary from Milan.
According to Uniworld's Ellen Bettridge, Uniworld has already begun to reach out to travel advisors and guests on impacted sailings with options to rebook.
"We appreciate the outpouring of support and well-wishes by our guests, travel advisor partners and industry colleagues, and would like to thank everyone for their support during this time," she said.