President's Panel: Cruise Lines Talk 2019 Success, Trends and More at Cruise 360
by Daniel McCarthy /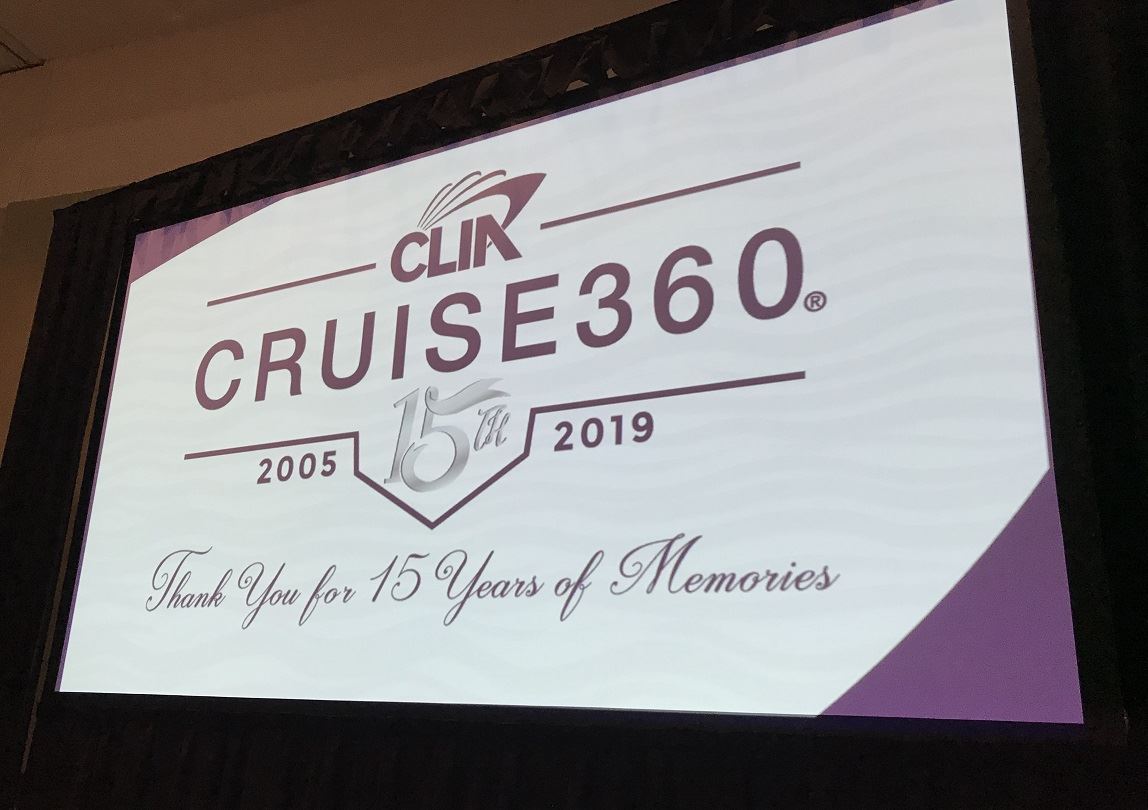 There are high hopes for the future of the travel advisor profession, and that optimism was clearly on-hand at Cruise Lines International Association (CLIA) Cruise 360 Conference in Fort Lauderdale this week.
The industry is "poised for growth at an unprecedented rate, [with] 68 billion dollars of new ships entering the market in the next eight years," and there's a bigger need for advisors than ever, Charles Sylvia, CLIA's vice president of membership and trade relations, said.
In a panel led by Becky Powell, CEO of Protravel, presidents from six of the industry's major cruise lines gathered to talk to advisor-attendees about how 2019 is shaping up, what they're doing to improve both the onboard and onshore experience, and the importance of their advisor partners.
2019 progress
After a rocky start due to the government shutdown, most agreed that 2019 is turning out to be a great year across the industry.
"Bookings are doing extremely well," Crystal Cruises' Tom Wobler said. "The trend is still to book it a little closer, but further out bookings are performing very well."
Norwegian Cruise Line, according to Andy Stuart, has seen more bookings in 2019 than it has in the history of the company, including more bookings farther out, a trend that's continuing into 2020.
For Celebrity Cruises and Lisa Lutoff-Perlo, Edge's debut, coupled with the reemergence of Summit and the upcoming Flora and Apex, has led to more demand than ever and bookings are following the same suite, "thanks to everyone in this room, we owe you a sincere debt of gratitude for all you do," she said.
Carnival Cruise Line and Christine Duffy are also looking ahead to a big year for the line. "We have Carnival Panorama that is going to be delivered to the West Coast and Carnival Mardi Gras, which will have the first roller coaster on a cruise ship," she said.
Virgin Voyages, on the other hand, is still in the progress of being launched, but did open its first ship, Scarlet Lady, for bookings earlier this year. So far, Tom McAlpin said, the brand is seeing a "great volume of bookings." The rest of the year is about getting Scarlet Lady ready for its 2020 debut.
"This is about execution and operational readiness and also about filling the ship — we need all you out there spreading the word," he said.

Virgin Voyages marketing its 'Non-Commissionable Fees' policy at Cruise 360.
Experiential travel
Celebrity Cruises is spending "a lot of time and energy with our land destination team to think about how our land tours get smaller," Lutoff-Perlo said. Celebrity's Discovery Collection tours, which take guests onshore in small, intimate group, was born from that desire.
"We continue to think about how you go from luxury to ownership to experiences to now seeing people care about what those experiences help you become and how they change you. They're more enriched when they come home," she added.
For MSC Cruises, experiential travel means giving guests the opportunity to be fulfilled onshore by offering extended stays in overnight destinations including Havana.
"It's getting to know something, getting enriched by a cruise," MSC Cruises USA President Roberto Fusaro said. Aside from Havana, MSC is also getting set to launch Ocean Cay, its new private destination 90 miles off of Miami. Ocean Cay will help enhance the line's Caribbean sailings, adding a brand new, unique destination to its offerings.
"Guests are always asking for new destinations," he said. "When we plan our itineraries, we make sure to plan around that."
Like MSC, other lines are deploying overnight and late-night experiences to give guests the opportunity to stay onshore throughout the evening and see a different side to the destinations.
"Our guests are telling us they want to be able to immerse with the locals and feel the culture," Virgin's McAlpin said, explaining that its debut itineraries will include an overnight stay on all sailings, including late night stays at its own private beach club experience in Bimini.
"What our passengers are telling us, what the luxury travelers are telling us. They want exclusive experience and they want access to those experiences," Crystal's Wobler said. Crystal, for its part, is pairing the extended or late night stays with signature events, like a visit to Monaco Grand Prix.
Travel technology
For technology on the trade side, Crystal Cruises has "invested a lot in our systems over the last 18 months," Wobler said. All of Crystal's trade tools are now in one place, something that it believes will "make all of you better ambassadors for the Crystal brand experience but also make Crystal an easier partner to do business with. It is making things simpler, easier and more accessible."
McAlpin and Virgin earlier this year unveiled FirstMates.com, its exclusive home for its travel advisor partners, which its calling its First Mates. Virgin has invested as much money and time in building FirstMates.com as it had for its consumer facing website, VirginVoyages.com.
Stuart and Norwegian have also invested resources into its advisor portal, Norwegian Central. The upgrades it has rolled out "give you the opportunity to put our product in front of your guests more effectively," Stuart said.
Advisor attention
To round up the panel, Powell asked each president to give his or her view on just how important travel advisors are for them in one or two sentences. Here's what they said:
"Travel agents rock, thank you all," Duffy said.
"Travel advisors are essential to our growth strategy, we rely on you because we don't have the same brand recognition as the other lines in North America," Fusaro said.
"I think our reputation speaks for itself. I started as a travel advisor and every decision we make is done with travel advisors in mind," Lutoff-Perlo said.
"First Mates are vital to our success…we say NCFs NFW," McAlpin said.
"It's two words - Partners First," said Stuart.
"For 29 years Crystal has made travel advisors part of the Crystal family and together we are making lifelong partnerships that are there for our guests," Wobler said.