NCL Gets "Almost Everyone" to Sign up for New Commission Payment Program
by Dori Saltzman /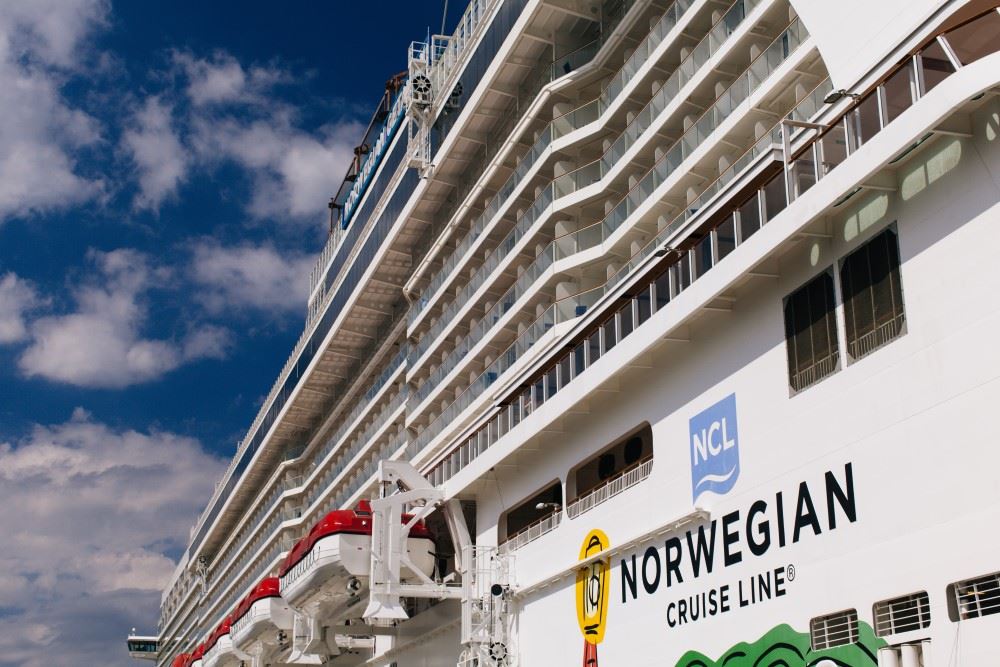 Norwegian Cruise Line received thousands of marketing plan proposals in response to its offer to pay commissions on NCFs.
"It was overwhelming. The first day we had the registration page up, we had hundreds of people register and submit a marketing plan," Todd Hamilton, senior vice president of sales for NCL told TMR. "Not only did we get the quantity, but the quality was really high as well."
While he wouldn't give an exact number, he did say they received thousands of plans.
"It is a plural. I didn't say thousand. I said thousands," he said. "Knowing that the number of travel partners is limited – it's a finite number – we got almost everyone to sign up."
The response was as good as he could have ever possibly imagined, he added.
Creative Marketing Plans
The vast majority of marketing plans consisted of proposals to ramp up already successful sales tactics, Hamilton said, adding that was to be expected. But what he found most exciting were some of the out-of-the-box strategies advisors came up with.
"What I wasn't expecting were the more creative aspects," Hamilton said.
One advisor decided to give a billboard a try, sent a photo of the billboard to NCL and has already reported bookings in response. Another, asked a friend who has a podcast to bring them on as a guest to talk about cruising and NCL's value proposition.
"It spurred ideation as much as anything and that was pretty fantastic to read because you could tell that it got people's juices flowing.
Results NCL Can See
With its next earnings announcement coming up, Hamilton was not able to discuss the volume of sales the line has seen as part of the NCF commission initiate, but he did offer one bit of evidence.
"We've seen more logons," he said of the line's Norwegian Central learning portal. "We've seen more downloads, more unique visitors… that was one of the metrics that we were looking at closely and it spike up."
Hamilton added that the spike in Norwegian Central usage was expected – and planned for – because as much as the NCF payment program is an incentive to sell NCL, it's also an incentive to learn.
"A lot of what we're doing is to incent advisors to get training on Norwegian. Because when you're trained and you know how to sell us and you know the value we represent, it's much easier to properly explain [to clients] what you're getting for those price point… people now have a better understanding of the value proposition that we represent and that makes selling us much easier."
Not a Push for Market Share
One thing Hamilton told TMR he believes the industry misunderstood about NCL's decision to pay on NCFs is that it wasn't meant to be a ploy to steal market share from other cruise lines.
"That's not the case at all… We're not terribly interested in growing new-to-brand because the people that come on have an expectation from another brand and we're a very different product… It's actually that we understand that the pie needs to grow and in order for that pie to grow, we need people excited about the cruise value and the cruise experience."
When looking at the entire travel industry, very few people choose to take a cruise when considering their next vacation.
"If we can get travel partners excited to talk about it, then we can penetrate that a little bit more…. There are many, many more resorts than there are cruise ship beds. All we need to do is take a little bit of that and we can be successful."
By making selling cruises "a more economically viable argument" advisors are more likely to share the overall cruise proposition, which will result in more people choosing to cruise.
Registration Closed
When asked if registration for the NCF payment program will be opened again for any agencies or advisors who missed the deadline, Hamilton was crystal clear.
"I've been very firm that if you did not sign up by the end of the period, as an established agency, we will not make exceptions to let you in," he told TMR. "We gave two months to sign up and that's why almost everyone did."
Agencies that come into business in the future can talk to their NCL BDMs about the possibility of becoming a part of the program, but he added that scenario most likely would never be more than "onsies or twosies."