Allianz Adds "Cancel Anytime" Coverage to OneTrip Prime and OneTrip Premier
by Daniel McCarthy /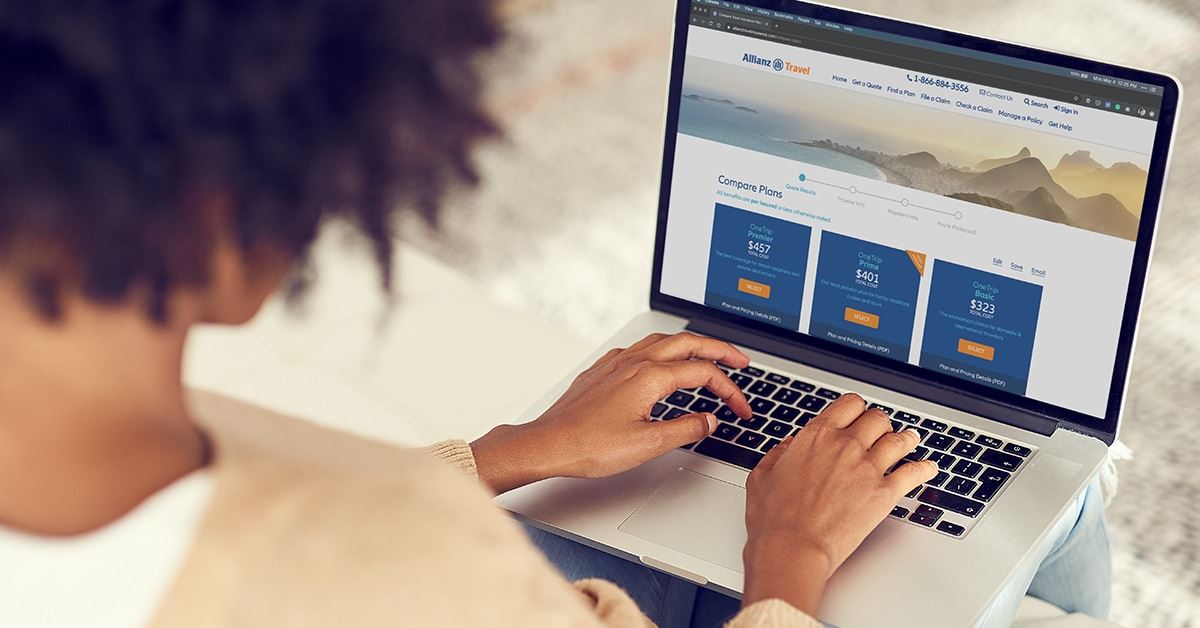 Allianz Partners USA is giving customers of two of its most popular plans—OneTrip Prime and OneTrip Premier—the ability to add "Cancel Anytime" coverage.
Customers of both plans can now upgrade their policy with the coverage, which essentially allows for trip cancellation for almost any unforeseeable reason.
While most standard plans include cancellation coverage for "covered reasons" including illness, natural disasters, severe weather, and more, Cancel Anytime plans add more including changing your mind about travel, a pet or a friend's illness, a break, and more. The additions are events that Allianz calls "most unforeseeable circumstances, including a simple change of plans."

Photo: Allianz Partners USA
Typically, a plan with Cancel Anytime provides reimbursement of up to 80% of lost non-refundable trip costs (can go up to 100%), up to a maximum of $16,000. Customers who cancel their trip for a covered reason may still receive 100% of their lost non-refundable expenses, up to their maximum coverage limit.
According to Allianz's director of external communications Daniel Durazo, the option is "an extra blanket of security" for travelers.
"Simply put, life happens, whether your pet sitter falls through at the last minute, stormy weather is predicted in your sunny destination, or you change your mind about traveling," he said.