Tour Operator Report Card from TMR Delivers Easy, Go-To Resource for Policy Information
by Kerry Tice /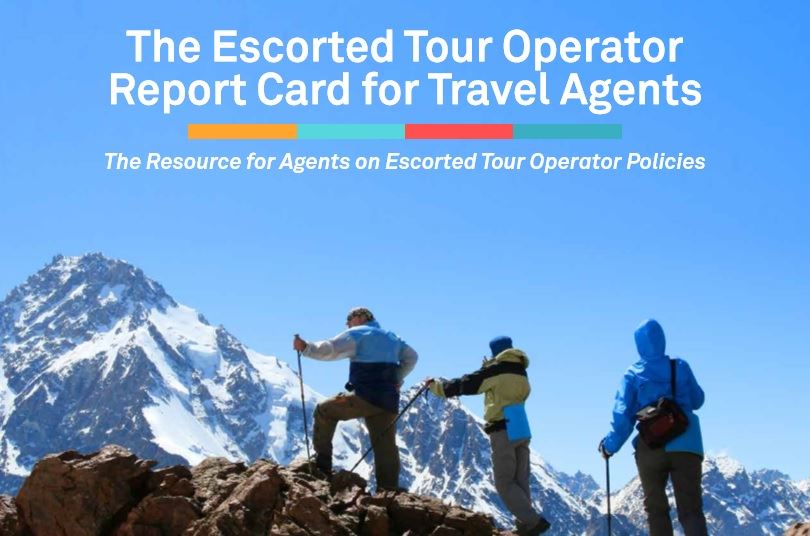 When time is not a luxury, being organized is fundamental to staying on top of all that a travel agent has to juggle. This simple, but essential, fact was the basis for the inception of Travel Market Report's Report Cards, a series of supplier policy scorecards that was first developed two years ago at the request of its travel agent advisory board members.
Today, Travel Market Report is releasing its fourth edition, the Escorted Tour Operator Report Card, with the intent of satisfying the agency community's need for a one-source guide to the most relevant information they require in their day-to-day business. Previously released report cards covered both the ocean and river cruise markets and can be accessed online.
To access the entire report, click here.
Timesaver at an agent's fingertips
From commission percentages and fam policies to co-op marketing and training opportunities, the Escorted Tour Operator Report Card zeroes in on the procedures of 15 of the top escorted tour operators in the market so you don't have to take time out of your schedule to look them up.
Travel agents who sit on the advisory board recently gave their feedback on these report cards.
"Time is our most important commodity and anything that saves me time is invaluable," said Kate Murphy, president of Wings Travel Group in Blue Bell, Pennsylvania. "We will always try to use a [preferred tour operator] first, but on some occasions, we may need to go out of network, so having the report at my fingertips is a great help."
Sandy Anderson, president of Riverdale Travel in Coon Rapids, Minnesota, called the report cards a "one-stop shop" for how to do business with a vendor. "It's a great reference tool because our agents have [one] place to go to get the information provided directly from the vendor."
Trends in tour market highlighted
In addition to outlining important and useful information on escorted tour operator policies, the report card includes four editorial features on the most relevant topics in this segment of the market. First and foremost, it details the new products that are online for 2018 and coming soon in 2019 from the escorted market. Another article highlights essential training offerings required to boost land vacation sales; while a third delves into how travel agents can overcome the challenges associated with selling escorted vacations. Finally, there is an editorial on the growing demand for authentic travel experiences.
Go here to download the report, as well as previous report cards on ocean and river cruising.