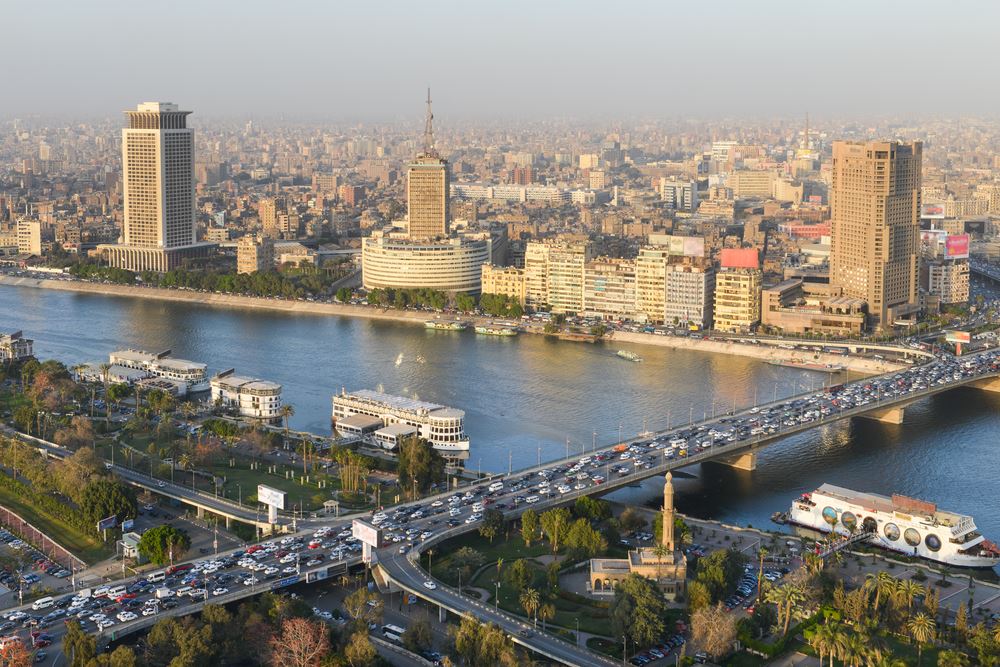 More and more travelers are setting off far from America's shores. But some passport holders are still struggling with unfounded fears fed by a 24-hour cable news cycle and incessant social media news feeds.
Sometimes news reports can lead to traveler trepidation, as it has with Egypt recently. In late July, British Airways and Lufthansa both announced they were suspending flights to Cairo for ambiguous "safety and security" concerns.
"As safety is the number one priority of Lufthansa, the airline has temporarily suspended its flights to Cairo today as a precaution, while further assessment is being made," the carrier said in a statement July 20.
Then, in September, thousands took to the streets in Alexandria, Cairo, and other Egyptian cities to protest the government of Egyptian President Abdel Fattah al-Sisi.
All of this happened while Sandy Anderson at Riverdale Travel, in Minneapolis, Minnesota, was preparing a group of 18 clients for an 11-day Egyptian tour scheduled to take place from late October through early November.
Anderson was inspired to organize the trip at a Signature Travel Network conference in 2018, when Jean Newman Glock and Ignacio Maza presented Egypt near the top of their annual "Must-Travel List."
"I thought, 'It's time to do this.' I had planned a few other times and had to cancel due to world issues," Anderson said.
"So, I just posted on my Facebook page, 'Who wants to go to Egypt with me?' I was surprised by the number who wanted to go, and who the customers were. Some were friends who have never used my agency," Anderson said. She had wanted to keep the group under 15 travelers, but ended up with 18.
One traveler joined the group because her father was going. "She was nervous, but wants to be with him. I actually tried to talk her out of going. You cannot go on a trip to Egypt tentatively," Anderson said. "We have talked through many things, and of course, purchased insurance." (The group was traveling with an armed guard, though.)
Testimonials might help
Robin Isquith, owner of Stones Throw Travel, in Carefree, Arizona, recently had a client return from a trip to Egypt raving on social media about the destination, despite some initial anxiety about going there.
"Robin, you did it again," the Kilgores wrote on Facebook, "helping us to fulfill a dream to see Egypt. Great planning on your part, finding the best way to experience an exotic and historical area. We entered into the experience with some concern about visiting a place where there has been quite a bit of turmoil in the past years, but you found a way to safely accomplish our goals."
"Everything about this was perfect. We saw far more than we had anticipated, and learned quite a lot during the process. It was great to have someone meet us at airports and get us to our hotels, and back on the airlines for the next step of our travels. Anyone considering travel to Egypt needs to talk to you."
The Kilgores first spoke to Isquith about their lifelong dream of visiting Egypt in the fall of 2018.
"I've wanted to visit Egypt and the antiquities for a long time," Eva Kilgore told Travel Market Report. "I've watched many shows on TV about the discoveries in Egypt, the pyramids, the Valley of the Kings, etc. and wanted to see them for myself. We saw some of the treasures found in King Tut's tomb when the exhibit toured the U.S. some years back — a fabulous exhibit. The hieroglyphics are fascinating. Our goal was to learn as much as possible about ancient Egypt during our visit."
While planning the trip, Eva Kilgore told Isquith that they wanted a guide during the whole visit. "We did not feel comfortable going places in Egypt on our own, as we have done in other cities we have visited," Kilgore said.
Looking for a hands-on, experienced tour operator, Isquith booked through Ya'Lla Tours. The company only operates private guided tours, and Isquith's mother has worked with them professionally for about 25 years.
"You are never alone with them," Isquith said. "They are with you 24/7."
Ya'Lla Tours delivered. "The tour company that Robin booked us on was wonderful," Eva Kilgore said. "We really got to know the guides well during the trip. They were with us throughout the 11 days we were there and were able to facilitate getting us to and from various airports, boats, and buggies that we used on our trip. The personal attention they gave us was instrumental in our feeling of safety and security. Also, Robin sent us a lot of information regarding Egypt that helped us to know what to expect."
Stick to the facts
While fear may inhibit travelers booking a trip, advisors should limit their opinions about issues like safety and security, and never offer any kind of guarantees. Anderson likes to point to programs like the U.S. State Department's Travel Advisory system, where Egypt remains a Level 2 risk, "like most of Europe," Anderson said.
"You really can't 'un-scare' customers," Anderson said. "You just have to be factual. This is a personal thing. It would be irresponsible for me to ever say, 'There is no risk.' I can just show how the U.S. government is speaking to it. You speak to insurance coverage, and to the tour group comfort, and always sign up for STEP [Smart Traveler Enrollment Program]."
The Kilgores incorporated the State Department's Travel Advisory information into their final decision.
"When we first spoke with our friends about going to Egypt, one couple told us that there was an advisory put out by the U.S. government about going to Egypt. They were concerned enough not to want to go there. Then I became somewhat concerned," Eva Kilgore said.
Eva Kilgore's husband thoroughly reviewed the State Department advisory and saw how there was limited risk for the parts of Egypt they would be visiting. Also, a couple that the Kilgores ended up traveling with knew a person who had lived In Egypt for six months.
"They asked her about feeling safe in Egypt and she wrote a long note back to us explaining how welcoming the Egyptians were and how she never felt unsafe the whole time she lived there. That helped a lot to put me at ease."
Travel advisor Anderson also likes to speak to her clients from personal experience. Like most tenured agents, Anderson has traveled extensively, including East Africa and the Middle East, Israel, and Jordan.
"I have always felt pretty safe. It was a bit unnerving to see tanks in Israel, but I realize that is their way of life," Anderson said. "I actually have felt the most unsafe in Heidelberg, Germany. I was walking on a bridge and came across some radicals protesting that the Holocaust did not happen. They yelled at me to go home. It was at 1:00 p.m. in the afternoon. I was a bit unnerved.
"Unfortunately, things like this happen everywhere. I can't let them hold me back from traveling. I believe that, for a destination like Egypt, a traveler has to have that attitude. Egypt has had some demonstrations in the last month. They are about human rights. Their economy is not strong. I hope traveling there helps their economy a bit."